05/22/2013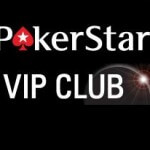 A Player Meet hosted by PokerStars recently took place in an attempt to solve some of the more complex issues that are plaguing the online poker world, chief among these issues were the propensity for players to Rathole (to take winnings off the table) and bumhunt (to only play against really bad ......
05/20/2013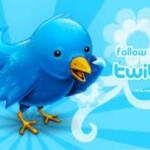 If you thought the last couple weeks controversies were behind us, or would at least be put on hold during the WPT Championship and WSOP tournament series you obviously don't know much about the poker world. Not only did we get a verbose statement from Annie Duke (complete with personal referen ......
05/17/2013
In the opening days of the 2013 PokerStars Spring Championship of Online Poker (SCOOP for short) tournament series it has been some of the biggest names in online poker who have been landing in the winner's circle. With the series just days old, names like Sami Kelopuro, Paul Volpe, Ana Marquez ......
Advertisement
PokerEagles.com is your source for all things poker. Since 2006, PokerEagles.com has been a leader in providing players with a plan of action to improve their game. We offer players the ability to improve there game by providing unparalleled poker strategy articles which are written by successful players. We also have a great section of poker rules articles which are designed to help you better understand other types of poker games. We also offer poker quizzes which are designed to test your poker knowledge along with explanations to help you better understand and improve your game.

It is also our goal to provide you with the most up to date poker news. We have a dedicated team of writers that have extensive experience in providing accurate articles. You can also view our in-dept section of home poker games which will provide you with all of the relevant information. No matter what your looking for poker wise, its a very good chance that PokerEagles.com provides it.
Most Viewed Stories
Get Connected
Top Poker Tweets