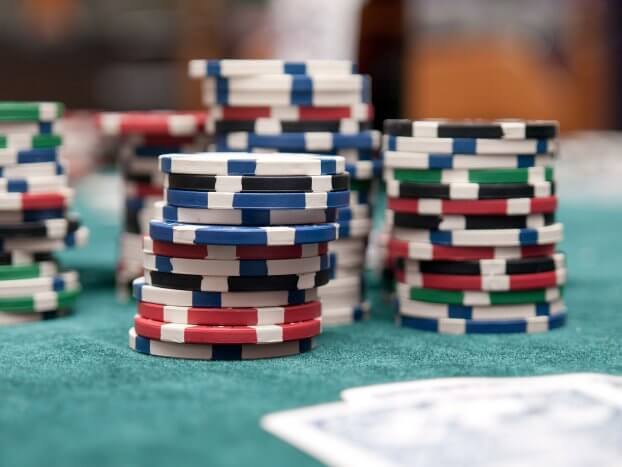 When it comes to playing online poker, one of the main draws for many is the semi-ubiquitous online bonus that the leading gambling sites offer. These bonuses, if won, can offer a real boost to the wallet of a player. In fact, some players even sign up to take advantage of poker bonuses in a systematic and low-risk way using a technique known as "matched betting".
Usually, poker bonuses are tied to a specific action – like signing up, or in many cases, signing up and placing a deposit of a certain amount. This means that the action is not quite as risk free as it might seem at first. But that doesn't mean there is not. This article will explore the pros and cons of signing up, and playing with, poker bonuses.
Yes: it all depends on the offer
First of all, it's well worth noting that not all casino offers are created equally. Some casino offers are extremely generous, and have user-friendly terms and conditions which don't require the placement of large amounts of initial capital on the part of the bettor. This could happen for a variety of reasons: perhaps the gambling firm in question has a big marketing budget, or maybe it is on a drive for new customers. If a bonus offer is £1,000 but requires a tiny stake, it's difficult to see a good reason to turn it down: after all, the worst that can happen is that the bonus and small deposit are returned to the game provider.
It's also worth noting that top poker bonuses on this site and elsewhere very rarely come with conditions for future use. In this sense, playing for a poker bonus is somewhat risk-free – or, at least, the risk is highly defined and limited to the stake the player needs to put down in order to claim the bonus. There's very rarely an obligation to play on, so it's entirely within the control of the player as to whether or not they choose to use a bonus-offering provider again – and if their experience is not positive, they can simply walk away.
No: the house always wins
But there are also some key points of contention on the other side of the argument, too. The "house always wins" is a common statement thrown about in the world of online gambling, although it is far from true. The existence of professional poker players, as well as ordinary punters who enjoy big windfalls from time to time, shows that the house can and does lose its edge. Poker bonuses, though, are sometimes described by critics as "loss leaders": while they may cause the provider to have to make an initial outlay or even a loss, the cost of that outlay is recouped by the time the player has played a few more rounds and made more stakes. From that perspective, then, deposits are perhaps best seen not as gifts from the provider but as incentives to play on.
Away from whether or not the maths works in the player's favour, there's also a case to be made that even a generous poker bonus offer ought not to be enough for a player to start playing. According to some, poker only ought to be played if the player has a full grasp of the rules of the game – and a healthy dose of skill and luck, too. To them, signing up to play poker is something which should only be done by serious professionals who are able to secure big wins even without the benefit of a big deposit bonus. For many, however, playing poker is not a professional endeavour or something that requires a lot of effort. It is, for many, just a fun game which helps a player to relax and chill out – and where the winnings, or lack thereof, are not the most important factor.
Ultimately, the decision about whether to go for a particular poker bonus offer is one for the individual player to make. The right decision depends on a big variety of factors – but, as a starting point, it may be worth assessing just how generous the terms of the offer actually are. If the bonus value is low and the required deposit is onerous, it's unlikely to be worth it – but if the value is high and the deposit rules are player-friendly, it could well be worth pursuing and adding a bit of extra cash to your poker playing capital.