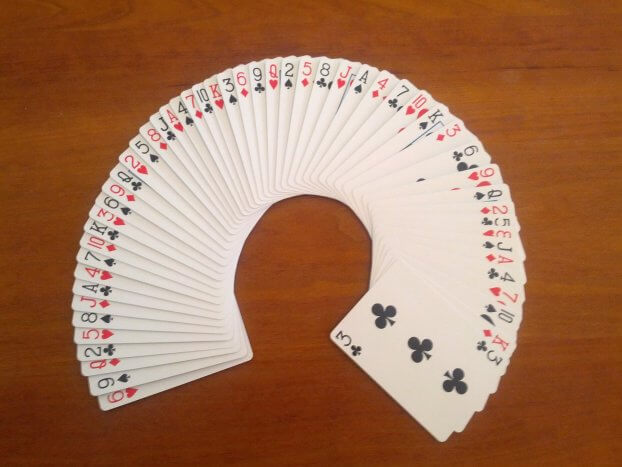 Poker is one of the most popular casino games to play online. With big money on offer and the exciting action that poker brings, it is easy to see why. This heady mixture has certainly seen playing poker online take off around the UK in recent times. As one of the best poker quotes goes: "Money won is twice as sweet as money earned."
Of course, it is vital to find a top poker site to play at first. This will ensure you have the best time but also stay safe online. The great news is that there are some great sites to game at now in the UK. If you are looking for a poker site to use, online-casinos.com is a good place to start. They bring together the top poker websites around and look at how you can judge the best one to play at.
While poker sites like these are safe and fun to game at, they will also be constantly looking at how they can improve. This helps them offer better options and in turn attract more players. But how might they do this as we head into 2021?
Types of poker on offer
It is only common sense to think that one way any leading UK poker site could improve in 2021 is via what games they carry. Of course, all will currently have a selection of poker variants to try – but could some sites do more? There are many leading online sites out there that only carry pretty standard types of poker, such as Texas Hold'em. While these are still great games to play, you might sometimes want something a bit different to freshen things up. With this in mind, one real improvement could be the decision to carry more unusual forms of poker, such as Razz or Pineappple.
Improve the payout rate to players
If you enjoy playing casino games online, paying attention to payout rates is worthwhile. This is as true for poker as it is for any other game you could try. Texas Hold'em, for example, will often have a payout rate in the 97% range at most online sites. While this is decent, leading poker sites around the UK could wow players in 2021 by improving other payout percentages. If they could find a way of doing this across all types of poker offered to players, it could see people win more and have more fun when enjoying casino gaming online.
Give players more bonuses
To be fair, most leading online poker sites in the UK are good at rewarding new and existing players with bonuses. This is very attractive for players as it gives you free money to play with and enables you to spend more time at the table, risk-free. However, a real improvement all could make for the New Year is running even better promotions. These could take the form of a no-deposit bonus when a new player signs up or free chips more regularly for existing players.
Make mobile poker sites even better
Everyone knows that we all spend more and more time on our mobile phones. For lots of people, this means logging on via their tablet or smartphone to the best poker sites around. To up their game in 2021, these sites could streamline their mobile offerings even further and make it even more accessible to play on the move. From ironing out any bugs to offering greater mobile-specific bonuses or ensuring the mobile experience is just as good as playing on desktop, these moves would be very welcome to players.
More robust cybersecurity
It has been reported in the past that the true cost of cybercrime globally is $6 trillion per year. This is something that impacts any online sector – with online poker sites being no exception. The top sites already put a lot of time, effort and money into combatting this, but they could all focus on it more in 2021 to keep players safer. Cybercriminals never stand still and any leading poker site could improve by adopting new security measures in response.
Good poker sites are always moving forward
Poker is always moving forward as a game. This is true when you look at how the new generation of players such as Daniel Negreanu have taken over from legends like Johnny Chan. This can also be seen in how any decent poker website will never rest on its laurels. This is great news for players, as it means you are always getting new games and new features to enjoy. With 2021 on the horizon, the above are some great ways in which any leading poker site in the UK could improve.