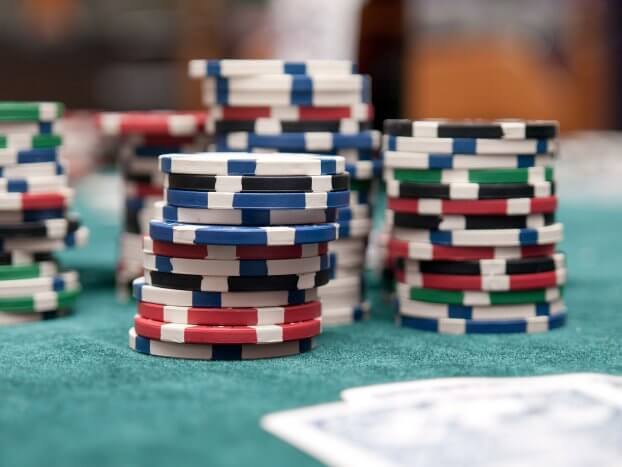 Sometimes we get a little tired of the things we love if we overindulge in them too often. This can even be the case with as complex and as wonderful a game as poker. If you feel like you want a little break from poker then here are some other casino games you should think about trying.
Blackjack
If you are thinking about jumping over to a different card game then you should definitely think about trying blackjack. The rules are simple enough – get as close to 21 as you can with the value of cards without exceeding it – but the many plays that can happen and the combinations which can pop up between you and the dealer make this a game which is sure to keep you hooked.
Online casinos often offer blackjack with either a live dealer or as part of a pre-programmed game. Choose which one you would rather play with and dive right in. Make sure you check out an online casino with PayPal for ease of moving funds around.
Roulette
If you want to step away from card games for a moment, the perfect option for you is roulette. Everyone knows the basis of playing roulette even if they have never actually placed a bet before, making it the perfect game to jump into if you are unsure about where you want to play.
The beauty of roulette is that it can also be kept fairly simple if you don't want to make complicated bets. At its heart, all you have to do is bet red or black. If you want to push a little further you can try for thirds or specific numbers but what you choose to bet is ultimately up to you.
Craps
Many poker players, including legend Phil Ivey, like to play craps as their alternative game. It is simple to learn, easy for all to play, and can have big rewards for the lucky. If you ever play in a land-based casino, you are likely to notice a lot of commotion around craps tables as this is one of the most popular games to watch. However, you can still have a great time playing by yourself in the comfort of your own home.
Craps looks complicated but is simple when you know what you are doing. With only a handful of basic bets to memorize, it won't be long before you are confidently enjoying this game.
Baccarat
Baccarat is an elegant and simple game which many people have enjoyed throughout the years. If you are searching for a more leisurely game which still has all the thrills of table games, this is it. The game is simple enough since it only has three outcomes; a win for the player, a win for the banker, or a tie. If you memorize the worth of the cards and place your bets accordingly, you will get to know this game very well.
Any of these games are fantastic alternatives to poker. Try one of them for yourself at your favorite online casino today. You may also want to try Bingo.