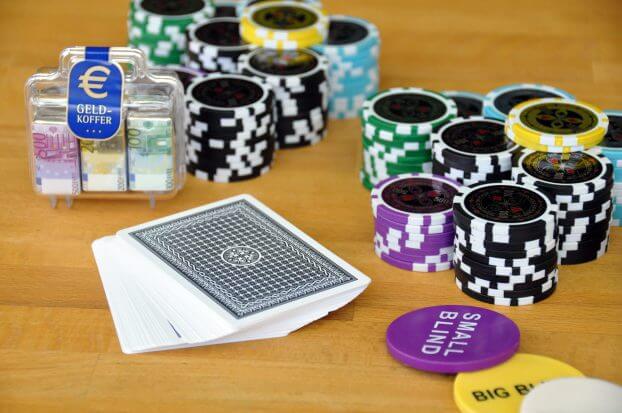 Casinos offer many attractions for casual and regular players alike. From the bright lights and sophistication of attending a land-based casino, to the bright colours and bonuses of online casinos, there's something for almost anyone.
Likewise, the number of games and variations of those games gives a great choice of what to play for each player in attendance. Some games are more popular than others and here are the five most popular that you'll find at a casino:
Poker
With the help of television showing a number of poker tournaments, this casino game has grown in popularity exponentially in recent years. So much so that online casinos even have a section dedicated solely to it.
Poker tournaments offer players to win life-changing sums of money and involve a lot more skill than many other casino games.
Online casinos such as Paddy Power have several poker games on their website which can be played for both free and real money. Newbies may feel more comfortable getting used to the game by playing the free version before they dive in and play the real thing.
Blackjack
Another vary popular game at both land-based and online casinos is blackjack. In fact, it's one of the reasons why live casinos now exist, with this being the most popular choice of game once upon a time. It's a simple game that dates back many centuries and is also known as '21' in some parts of the world.
The fact that the game doesn't require much knowledge to play and doesn't take long to play each hand may be a big reason to why it's so popular. And many will feel they have a 50/50 chance of winning, if not more, with each hand.
As well as being considered an easy game to learn, Blackjack has very few rules. The aim being to beat the dealer to a hand of 21 without going over.
Roulette
Roulette offers an exhilarating experience. Select a single number, a range of numbers, the colour of the pocket the ball will drop in, or simply whether the number that the ball lands on is odd or even. This game also brings a social element to it – both online and off.
In land-based casinos you'll often find crowds of people around the roulette wheel. Roulette is also one of the few games on offer at live casinos online.
It's a straightforward game to learn with odds as high as 35/1 making it a popular game to play.
Three Card Poker
As well as the original version of poker, Three Card Poker makes the top five. The youngest game on our list as it only dates back two decades to 1994, rather than a couple of centuries like the other games we've featured here.
The objective of this version is to create the best poker hand using only three cards. No Royal Flushes on option here, but Three of a Kind or even a Pair can easily win the hand for you in Three Card Poker.
Craps
A game that originated in the USA, Craps has become more popular in Europe over the years. It's quite a unique casino game that involves dice. The players get to roll the dice themselves to determine who wins and who loses, with two stages of the game.
Up to 20 players can be around the Craps table in any one game and bets can even be made against the player throwing the dice.