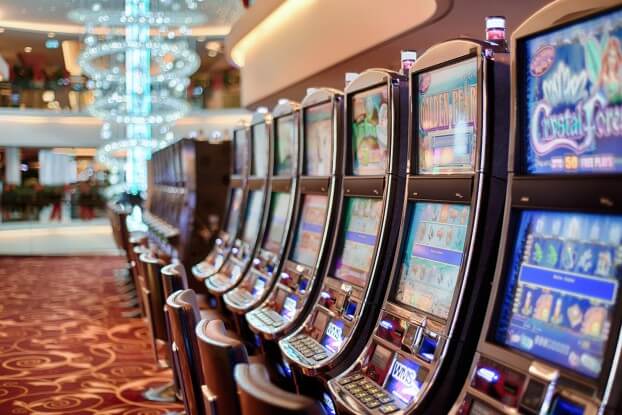 Developers of casino games are always looking out for the next big thing to draw players into online casinos.
Each year many new games are produced, added and promoted by online casinos in order to keep their regular players happy and to attract new players alike.
From variations of the traditional poker, roulette and blackjack games, as well as new slots games, there are more and more games added each day to keep players of all levels excited, and to attract new ones.
The following two exciting casino games as we head into 2019 can be found at the Betfair Casino:
Age of the Gods: Roulette
The Age of Gods casino series have moved over to the roulette wheel with their latest game. Different to your standard roulette game, this game from Playtech offers four progressive jackpots on top of your standard wins.
Age of Gods: Roulette can be played from £0.10 to £5,000 per spin with bets covering singles, splits, streets, corners, lines, columns/dozens, 50/50 and an Age of Gods bonus bet
Six Gods watch you from the sidelines as you ante-up, offering the power to change your world. Through a combination of standard bets and bonus bets you can walk away from this roulette table with more than £100,000 from one spin.
Betting on the Age of Gods bonus box puts you in the running for a host of bonuses. Should the ball land in the Age of Gods pocket it will activate a three-reel slot game where you get three spins to match three Gods to win as much as 100x your stake. You can also be entered into the progressive jackpot pool.
With the ability to strike at any time, you are taken to a mystery game where matching coins will unlock one of four bonuses worth as much as £100,000+.
Superman Roulette
Playtech have recently released a Superman Roulette casino game that offers progressive jackpots and massive multipliers.
Available in both landscape and portrait mode across your desktop, tablet and mobile devices, Superman Roulette gives you the chance to play the traditional casino game with artwork and visuals similar to that of the popular film franchise.
As well as being able to place your standard roulette bets, this version offers a side bet called the Superman Bonus Bets, where you could be in for a chance to win up to as much as 726x your stake.
Randomly triggering the DC Super Heroes Progressive Jackpot puts you in with a chance of winning a life-changing sum on any single spin.
The table comes with artwork from the Superman franchise with all the standard bets on the table as you would expect. The bonus bets are activated when the ball lands on a position when you've placed a Superman Bonus token and a regular chip.
From here you are taken to the bonus screen where you must pick Superman symbols to reveal your winnings and multipliers. Four of these symbols leads you onto the bonus with even higher multipliers available.