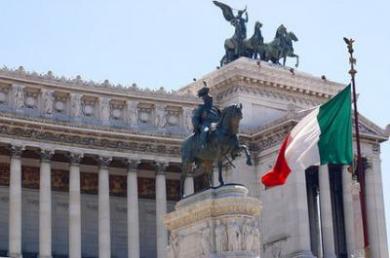 PKR Poker which was one of the first sites in the world to offer 3D Poker has decided to pull out of the Italian market.
The Italian market is heavily dominated by PokerStars who on average has around 3000 cash players according to PokerScout.  PKR on the other hand was only bringing in around 12 cash players during peak hours.
Players who visit PKR.IT are currently not able to do anything besides read the following message (which we translated with Google Translate):
Dear customer,

and 'with regret that we announce the closure, starting from Tuesday' October 7, 2014, the Italian platform of PKR.

The closure of PKR.IT and 'indefinitely and not be' more 'can deposit and / or play at the tables.

The case will remain 'available and accessible to the request for withdrawal of funds available in the account and therefore we ask all our players, whose account has a positive balance, to proceed with the withdrawal request.

Please follow this link, accounts.pkr.it to access the cash.

In case there are difficulties' of any kind to enter the case and / or to require the removal, please contact our Support Department via email at;[email protected]

Sincerely
PKR
The following email was sent to affiliates to announce the change:
Unfortunately PKR has taken the difficult decision to withdraw from the Italian market with immediate effect. The Italian poker market is not viable for PKR at this time, and we will now focus our efforts on markets which can more efficiently drive our business forward. The PKR.IT Poker software will be taken offline today (Tuesday 7th October), with any player funds returned to those players.