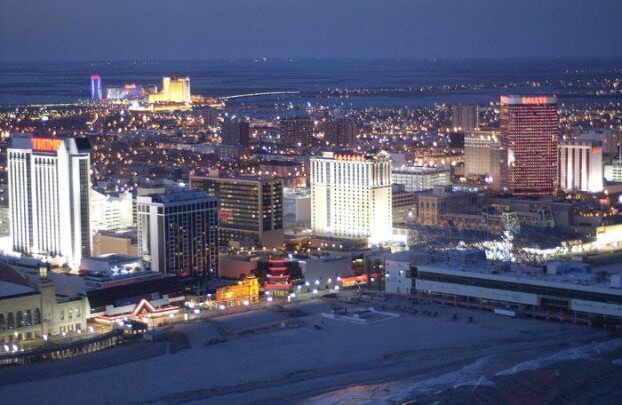 Super Bowl Sunday brought absolute havoc on New Jersey's online poker tournaments this weekend, as you'll soon see in this week's installment of the NJ Tournament Wrap, our weekly look at the biggest online poker tournaments in New Jersey from the Sunday Majors to singular tournament festivals.
Borgata/PartyPoker Sunday $50K Guaranteed
The Details:
$200 buy-in ($185+$15)
205 entries
Prize-Pool = $50,000 ($12,075 overlay)
205 players! That's it!
Before anyone starts pushing the panic button and declaring that NJ.PartyPoker.com and BorgataPoker.com are in big trouble, the massive drop-off in attendance this week is easily explained away by the Super Bowl, every site saw a significant decrease and the Super Bowl was played in New Jersey to boot.
With a $12,000 overlay, the Sunday $50k Guaranteed accomplished two things for the players who decided to play:
It offered a tremendous value
It gave them something to occupy their time while Seattle railroaded Denver
One of the big winners was a player who is well-known on the tournament trail, 2011 WPT Borgata Poker Open winner Bobby Oboodi. Oboodi finished as the runner-up to "F-350.Driver" in one of the few Sunday $50k Guarantees that didn't include a final table deal.
Here is how the final table participants made out:
F-350.Driver – $8,800
BobbyOboodi – $5,850
hilomelko – $4,450
solidrock – $3,650
jinro1- $2,925
jaywentz1976 – $2,300
brownmagic – $1,800
beast801 – $1,350
Splits89 – $975
It should also be noted that partypoker is incorporating a few changes to the Sunday $50k Guaranteed moving forward. Beginning on February 9th, the tournament will start at 5 PM instead of 8 PM (late registration will be open until 8 PM) and will feature a $10k guarantee for first place –so $50k overall and $10k to the winner.
You can find more information on the changes to the Sunday $50k Guaranteed at the partypokerblog.
Borgata/PartyPoker Fest Main Event $10k Guarantee
The Details:
$10 buy-in
521 entries
Prize-Pool = $10,000 ($4,790 overlay)
The micro-stakes tournament series PokerFest came to a close on Sunday with the Main Event, a $10 buy-in tournament that saw partypoker kick-in almost ½ the prize-pool in the form of an overlay.
The final table saw a six-way deal agreed upon, essentially divvying up almost half the prize-pool, and flattening the payouts considerably –not a single person received more than 8.5% of the prize-pool!
Here is how the final table played out:
spongebob – $855.28*
cappyz – $772,46*
trg320 – $742.74*
Pickles – $734.97*
snacks – $675.81*
BeastNJ – $393.77*
olin – $210
JerseyGamble7 – $145
FooQuan – $115
WSOP.com $25k Guarantee
The Details:
$215 buy-in ($200 + $15)
97 entries
Prize-Pool = $25,000 ($5,600 overlay)
The $50k Guarantee wasn't the only tournament adversely affected by the Super Bowl. WSOP.com's $25k Guarantee managed to pull in just 97 players (this same tournament had 122 players last week and 147 the week before) which meant a $5,600 overlay.
Here are the final table payouts from the $25k guaranteed:
Deuxexmachin – $7,125
DegenLen – $4,125
SaulGoodman – $2,500
megolaman1ac – $2,000
ickytoy1 – $1,725
Deuce.Staley – $1,475
Stripey – $1,225
montymole – $850
Idealistic – $675
US.888Poker.com $10k Guarantee
The Details:
$200 buy-in ($185 + $15)
44 entries
Prize-Pool = $10,000 ($1,860 overlay)
888 came the closest to hitting their guarantee this past Sunday, falling just 10 players shy of hitting the $10,000 prize-pool mark, but is that really impressive considering they have by far the smallest guarantee?
Party has the biggest prize-pool; Ultimate Poker offers the best value; and WSOP.com offers the best rake. Which begs the question, where does 888 fit in?
This remains the smallest guarantee of the four weekly majors, and might require 888 to go full Emeril and "kick it up a notch" to make this one of the must play tournaments in New Jersey.
Here are the final table payouts from this week's tournament:
kingroman – $3,200
KickDJ02 – $1,800
PRINCECOLE – $1,250
joey1way – $1,050
Mateo16 – $830
chrism23 – $730
ShipAPotUMus – $620
Deznutz777 – $520
Ultimate Poker Sunday Major $20k Guaranteed
The Details:
$100 buy-in ($91+$9)
83 entries
Prize-Pool = $20,000 ($12,447 overlay)
Ultimate Poker's big weekly tournament (with an almost impossible to attain $20,000 guarantee considering the traffic at the site) has been giving away a ton of money in overlays, and this week was the biggest so far, as 60% of the prize-pool came straight from the site.
Here is a look at how the final table played out on Super Bowl Sunday:
Ezzed – $6,200
Kiska – $4,200
GIMMEDALOOT – $3,000
Yogi – $2,000
OsbornCox – $1,600
muckyou – $1,200
PocketProfit – $800
suchislife – $600
RounderAK – $400