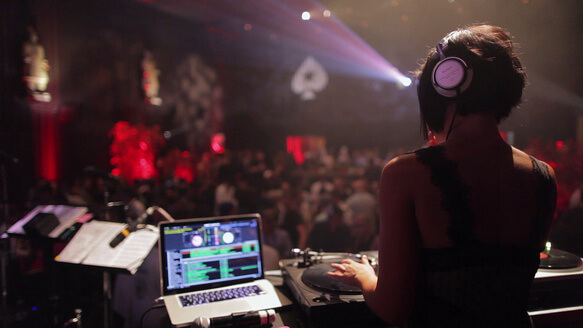 PokerStars who is the world's largest online poker site has announces the 2014 schedule of the VIP Club Live Tour.  This years tour will feature seven destinations across three different continents.
Last year the VIP Club Live Tour set up shop in five different cities and this year the event will be even bigger.  The VIP Club Live gives players on PokerStars the chance to meetup with fellow VIPs as well as Team PokerStars members in a friendly setting with free food, drinks and entertainment.
Here are all the stops for the 2014 VIP Club Live Tour:
March 7 – Prague, Czech Republic
April 26 – Stockholm, Sweden
June 7 – Lisbon, Portugal
July 19 – Montreal, Canada
August 30 – Hamburg, Germany
Date TBD – Isle of Man
November 7 – South America (venue TBD)
Mickey Peterson who is a member of Team PokerStars Online had the following to say about the VIP Club Live events.
The VIP Club Live events are a blast. They're a great opportunity to meet and chat with players you see regularly at the online tables, grab some free drinks and food, and take part in some special games and activities laid on by the PokerStars staff. I'll definitely be heading back to a few of them in 2014.
How Players Can Gain Access
In order for a player to be eligible they must be at a minimum on the Bronze VIP Level.  Players who would like to attend any one of the events can buy their tickets directly from the VIP Store.  When a player buys a ticket they will be entitled to entry for not just themselves but also a guest of their choice.
Ticket Prices are listed below:
Supernova Elite – FREE
Supernova – 1,000 FPP
PlatinumStar – 1,200 FPP
GoldStar – 1,350 FPP
SilverStar – 1,500 FPP
ChromeStar – 8,000 FPP
BronzeStar – 10,000 FPP
Players looking for more information about the VIP Club Live should head on over to http://www.pokerstars.com/vip/live/.
Highlights from 2013
Here is a highlights video of the 2013 VIP Club Live event that took place in Vancouver: