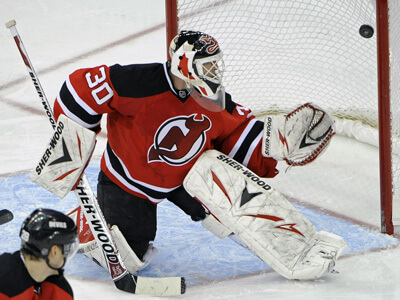 The New Jersey Devils & Philadelphia 76ers who are controlled by Josh Harris have signed a multiyear marketing agreement with global online gambling powerhouse, bwin.party which operates the popular partypoker & bwin brands.
This is the first major US based sports team to sign an agreement of this type with an online gambling company.
Scott O'Neil who is the CEO of 76ers, Devils & Prudential Center had the following to say about the agreement.
This is our flag in the ground that we do things differently. We're looking for groundbreaking opportunities with companies willing to take chances.
The deal according to the Bloomberg report is worth around $10,000,000 but the actual financial details have not been released.
Rick Burton who was a former US Olympic Committee CMO had the following to say to Bloomberg.
You've got all these teams and leagues where everybody is being told you better be able to sell, but every possible category has been explored," Burton, a professor of sports management at Syracuse University, said in a telephone interview. "Here, there's a salesman who says, 'I can get you big money, but you have to let me in the gambling space.
It will certainly be interesting to see what type of agreement this actually is and how prominent the partypoker brand will be.
This will definitely not be the last type of deal you see as other online gambling brands will be sure to strike similar deals with the other major sports teams in the region.
*Resources – Bloomberg