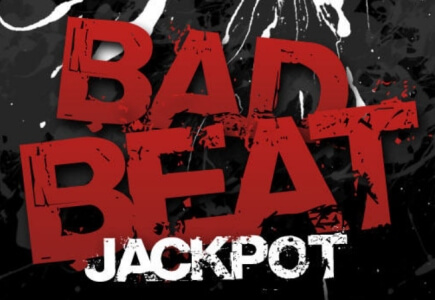 This holiday season was a memorable one for players who hit the MPN Bad Beat Jackpot.  It was hit a total of four times between the 25th and 31st of December.  A total of 47 players ended those hands with cash in their bankrolls thanks to the jackpots being hit.
The MPN made changes in March to ensure the network's Bad Beat Jackpot was hit on average once per week with multiple players being paid out each time.  
The way the jackpot works is when a player loses with Four of a Kind, Twos or better, then everyone on that stake who had opted in will be paid.  It has never happened since the change in March to have it hit a total of four times in one single week.
About MPN Bad Beat Jackpot
The MPN's Bad Beat jackpot is one of the most unique that players will find for 3 reasons:
It pays out frequently
No admin fee & multiple players get paid
100% of opted-in fees from players get paid back to winning players
A traditional Bad Beat Jackpot are less play-friendly as they normally take several months to be hit with only the players on the winning table getting paid.  On top of that there is normally a 10% admin charge which gets deducted from the total amount paid.
Lydia Barbara, who is the Head of Network Games at Microgaming had the following to say when she learned the jackpot was hit 4 times.
It's great to win prizes year-round, but somehow, winning a Jackpot at this time of year is extra special. Congratulations to all the lucky winners.