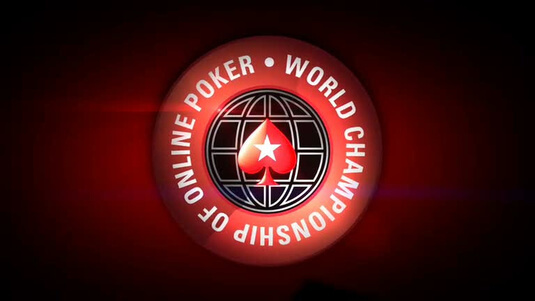 The 2013 World Championship of Online Poker (WCOOP) which took place on PokerStars just ended with the $5,200 No Limit Texas Holdem Main Event concluding and naming PlayinWasted as the winner who walked away with a cool $1,493,499.15.
The big story for the 2013 WCOOP was the huge increase in total prize money that has been given away to winners.  This years total was $62,362,757 which is $6,840,167  more than the 2012 WCOOP.
On top of the increase in prizes pool money the 2013 WCOOP has also seen the number of tournament entrants increase by a staggering 15% compared to the previous year.  This year saw a total of 144,945 entrants while 2012 saw 126,041.
The Main Event also saw a huge increase in the prize pool & entries. We saw 2,133 players play who shared the $10,655,000 prize pool which was 308 more players than 2012 and an increase in the prize pool of $1,540,000.
You might think that this years WCOOP also broke the record for the highest overall prize pool but you would be sadly wrong as this is only the 2nd largest on record.  It is only $800,000 shy of the record that was set in 2010 thanks to USA players being able to take part in that year.
2013 PokerStars WCOOP Main Event Results
| Place | ID | Country | Payout |
| --- | --- | --- | --- |
| 1 | PlayinWasted | Germany | $1,493,499.15 |
| 2 | Allanon85 | Germany | $1,415,238.66 |
| 3 | SwissCantMis | Germany | $1,101,835.44 |
| 4 | 1M.BanKroLL | Malta | $599,906.25 |
| 5 | alexandrapau | Canada | $426,600.00 |
| 6 | shaniac | Mexico | $291,154.50 |
| 7 | Pokerl)eviL | Canada | $213,300.00 |
| 8 | flippetyflop | United Kingdom | $159,975.00 |
| 9 | Vampyboy | Germany | $106,650.00 |
| 10 | Tomatee | Uruguay | $67,189.50 |
| 11 | Kroko-dill | Russia | $67,189.50 |
| 12 | krmont22 | Argentina | $67,189.50 |
| 13 | hummylun | Canada | $56,524.50 |
| 14 | BBOY3110 | Costa Rica | $56,524.50 |
| 15 | PearlJammer | Mexico | $56,524.50 |
| 16 | MKKMOO | United Kingdom | $45,859.50 |
| 17 | superf1sh | Norway | $45,859.50 |
| 18 | el_klonkador | Sweden | $45,859.50 |
| 19 | saphire1 | United Kingdom | $39,460.50 |
| 20 | APowers1968 | Canada | $39,460.50 |