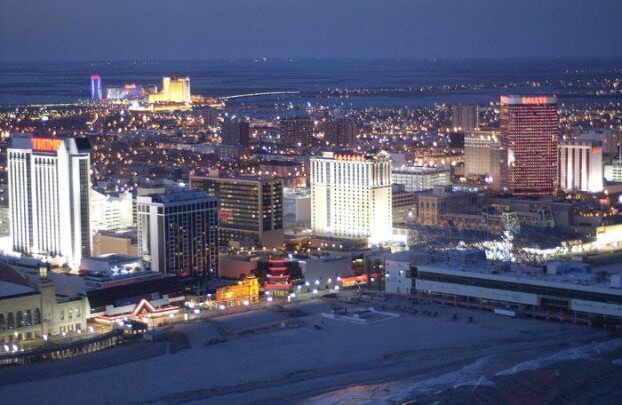 2UP Gaming who is located in the UK is looking to enter the US regulated gaming market with some deep pockets.
They have a letter of intent in hand from an Asian investment group that will allow 2UP Gaming to go on a buying spree of up to $331,000,000.
The 2UP Gaming group currently operates the www.2up.com gaming website which they hope they will be able to launch in the regulated market of New Jersey later this year.
The regulated market in New Jersey is very strict and only land based casino operators in Atlantic City are allowed to offer real money gaming services to the 8.865 million people that call New Jersey home.
2UP Gaming can go down two different routes
Buy an existing Casino (some have sold for as little as $20,000,000)
Build a brand new facility (will take a long time and they may have to wait for it to be complete before offering online gaming in NJ)
If I was a betting man, I would go with the first option however the price will not be nearly as low as $20,000,000 since the value of the casinos have gone up considerably since The Meruelo Group of Downey, Calif bought Trump Plaza Casino earlier in 2013.
Recent Casino Sales before online gambling was regulated
Trump Plaza ($20,000,000)
Resorts Casino Hotel ($31,500,000)
Trump Marina Hotel Casino ($38,000,000)
Those 3 casinos needed serious upgrades as they were all very outdated.
Trump Marina for instance re-branded as Golden Nugget AC and they spent around $150,000,000 on the renovations.
2UP's CEO Marino Sussich had the following to say about possibly entering the USA marketing through NJ.
2UP has been working diligently for the past 12 months assembling the finest technology and strategy necessary to be a global leader in the i-Gaming marketplace. Emerging global gaming markets have created enormous growth opportunity for our company, and the United States launch of 2UP's online gaming products ill significantly add to our growth.
Managing Director Vincent Crandon of MidOil USA said the following.
We have assembled an amazing team of local New Jersey professionals who are looking forward to helping revitalize Atlantic City by creating new jobs and opportunity.
*resources – NorthJersey.com