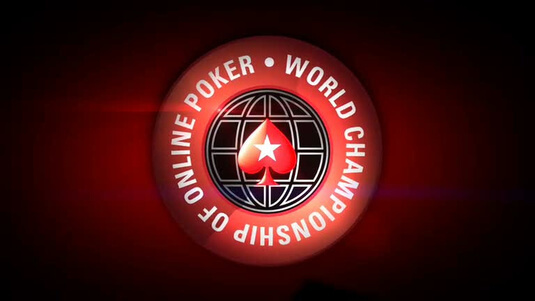 The PokerStars WCOOP or World Championship of Online Poker has released their tentative schedule for 2013.
The event will feature 65 online events with each event offering a different format or style of play.
The buy-ins range from $215 all the way up to $10,000 for the $1,500,000 guaranteed Main Event & $25,500 High Roller event.
The schedule is still tentative and PokerStars is asking the poker community directly to send feedback as they want to make sure this years WCOOP is one of the best.
Players can email [email protected] with their views or suggestions and PokerStars will release the final schedule within a month.
The WCOOP will offer a wide range of satellites which will start on August 8th and they will offer players the ability to qualify for any number of WCOOP events.
Tentative 2013 WCOOP Schedule
Sunday 8 Sep
Event 01 – 11:00 ET: $215 NL Hold'em [6-Max] (2-Day Event)
Event 02 – Sun, 08 Sep, 14:30 ET: $215 NL Hold'em (2-Day Event)
Monday 9 September
Event 03 – 11:00 ET: $320 PL Omaha
Event 04 – 14:00 ET: $320 NL Hold'em [6-Max, Shootout, No Late Reg] Event 05 – 17:00 ET: $215 NL Hold'em [Rebuys, Turbo]
Tuesday 10 September
Event 06 – 11:00 ET: $215 NL Draw
Event 07 – 14:00 ET: $215 PL Courchevel Hi/Lo [Re-Entry] Event 08 – 17:00 ET: $1,050 NL Hold'em (Super Tuesday Replacement) (2-Day Event)
Wednesday 11 September
Event 09 – 06:00 ET: $215 PL Omaha (Knockout)
Event 10 – 11:00 ET: $320 NL Hold'em [Ante Up] (2-Day Event)
Event 11 – 14:00 ET: $215 NL Hold'em [Heads-Up, No Late Reg] (2-Day Event)
Thursday 12 September
Event 12 – 06:00 ET: $215 PL 5-Card Omaha H/L [6-Max, 2R1A] Event 13 – 11:00 ET: $530 NL Hold'em [6-Max, Knockout] (2-Day Event)
Event 14 – 14:00 ET: $215 7-Card Stud H/L
Friday 13 September
Event 15 – 11:00 ET: $215 PL Omaha [6-Max] Event 16 – 14:00 ET: $215 NL Single Draw 2-7
Event 17 – 17:00 ET: $320 NL Hold'em [Turbo, Zoom]
Saturday 14 September
Event 18 – 11:00 ET: $109 NL Hold'em
Event 19 – 13:00 ET: $320 NL Hold'em [Super-Knockout] Event 20 – 15:00 ET: $215 FL Hold'em
Sunday 15 September
Event 21 – 11:00 ET: $215 NL Hold'em (2-Day Event)
Event 22 – 12:30 ET: $25,500 NL Hold'em [High-Roller] (2-Day Event)
Event 23 – 14:30 ET: $700 NL Hold'em (2-Day Event)
Monday 16 September
Event 24 – 11:00 ET: $215 NL Hold'em [4-Max] Event 25 – 14:00 ET: $320 7-Card Stud
Event 26 – 17:00 ET: $215 PL Omaha [Turbo, 1R1A]
Tuesday 17 September
Event 27 – 11:00 ET: $320 Mixed Hold'em
Event 28 – 14:00 ET: $320 PL Badugi
Event 29 – 17:00 ET: $1,050 NL Hold'em (Super Tuesday Replacement) (2-Day Event)
Wednesday 18 September
Event 30 – 06:00 ET: $215 NL Hold'em [Progressive KO] Event 31 – 11:00 ET: $530 NL Hold'em [10-Max, Triple Shootout, No Late Reg] (2-Day Event)
Event 32 – 14:00 ET: $320 8-Game
Thursday 19 September
Event 33 – 06:00 ET: $320 NL Hold'em [6-Max] (2-Day Event)
Event 34 – 11:00 ET: $320 PL 5-Card Omaha [6-Max, 1R1A] Event 35 – 14:00 ET: $320 Triple Draw 2-7
Friday 20 September
Event 36 – 11:00 ET: $215 NL Hold'em (Rebuys)
Event 37 – 14:00 ET: $530 FL Omaha H/L
Event 38 – 17:00 ET: $215 PNL Hold'em
Saturday 21 September
Event 39 – 11:00 ET: $700 NL Hold'em [Heads-Up, No Late Reg] (2-Day Event)
Event 40 – 13:00 ET: $320 NL Hold'em [Super-Knockout] (2-Day Event)
Event 41 – 15:00 ET: $320 HORSE
Sunday 22 September
Event 42 – 11:00 ET: $215 NL Hold'em (2-Day Event)
Event 43 – 12:30 ET: $15,400 NL Hold'em [High-Roller Heads-Up, No Late Reg] Event 44 – 14:30 ET: $2,100 NL Hold'em (2-Day Event)
Monday 23 September
Event 45 – 11:00 ET: $320 PL Omaha [Rebuys, 6-Max] Event 46 – 14:00 ET: $320 NL Hold'em [Re-Entry] (2-Day Event)
Event 47 – 17:00 ET: $215 NL Hold'em [Turbo, Knockout]
Tuesday 24 September
Event 48 – 11:00 ET: $320 Mixed NL Hold'em/PL Omaha
Event 49 – 14:00 ET: $530 Razz
Event 50 – 17:00 ET: $1,050 NL Hold'em (Super Tuesday Replacement) (2-Day Event)
Wedmesday 25 September
Event 51 – 06:00 ET: $215 NL Hold'em (1R1A)
Event 52 – 11:00 ET: $215 NL Hold'em [Re-Entry, Big Antes] (2-Day Event)
Event 53 – 14:00 ET: $320 PL Omaha H/L
Thursday 26 September
Event 54 – 06:00 ET: $320 NL Hold'em
Event 55 – 11:00 ET: $530 NL Hold'em (Rebuys)
Event 56 – 14:00 ET: $2,100 PL Omaha [6-Max]
Friday 27 September
Event 57 – 11:00 ET: $530 NL Hold'em (1R1A)
Event 58 – 14:00 ET: $1,050 FL Hold'em [6-Max] Event 59 – 17:00 ET: $215 NL Omaha H/L
Saturday 28 September
Event 60 – 11:00 ET: $700 PL Omaha [Heads Up, No Late Reg] (2-Day Event)
Event 61 – 13:00 ET: $320 NL Hold'em [Super-Knockout] (2-Day Event)
Event 62 – 15:00 ET: $2,100 HORSE
Sunday 29 September
Event 63 – 11:00 ET: $215 NL Hold'em [8-Max] (2-Day Event)
Event 64 – 12:30 ET: $5,200 8-Game
Event 65 – 14:30 ET: $10,300 NL Hold'em Main Event [$1.5M Gtd to 1st] (2-Day Event)
* resources – PokerStarsBlog.com