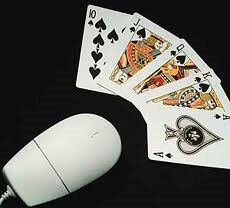 Full Tilt Poker has just announced that they'll be hosting a new poker series this summer. The Micro Turbo Online Poker Series (MTOPS) will run from June 9th 2013 – June 23rd 2013 and there are going to be a total of 75 events throughout the 15 days.
The series has a guaranteed prize pool of $2 million including $1 million guaranteed in the main event. The buy-ins to the events start as low as $0.55 and the highest buy-in is $15 for the main event. This poker series is great for any level of poker player.
Prize money isn't the only thing on the line during this new poker series either. Full Tilt Poker will reward each final table player with an MTOPS T-Shirt. If you win any of the 75 events you'll receive a custom MTOPS jacket plus an avatar to use at FTP.
One unique feature that players will like is every tournament during the series is multi-entry. You can purchase multiple entries into the events and have a better chance at taking down a big prize. There are other benefits to buying multiple entries as well.
Full Tilt MTOPS Leaderboard
The top three players on the Full Tilt MTOPS leaderboard will win prizes. The only way you're going to compete for top three on the leaderboard is if you have multiple entries in every tournament earning leaderboard points, but the prizes are worth it.
The leaderboard winner will receive $1900 worth of Full Tilt tournament tickets. First place receives entry into the FTOPS XXIII main event plus every Mini-FTOPS XXIII tourney. Second and third place receive entry into every Mini-FTOPS XXIII event also.
Full Tilt MTOPS Multi-Entry Challenge
Full Tilt is hosting a unique multi-entry challenge for MTOPS as well. The top three players will win prizes again. The prizes are the same as the prizes for winning the leaderboard. In order to win you need to earn the most "Chips" during the series.
You earn chips by cashing multiple times in a single tournament. You'll earn 1 chip for cashing 2X, 3 chips for cashing 3X, 6 chips for cashing 4X, 10 chips for cashing 5X and 20 chips for cashing 6X in a single tournament during MTOPS.
Players will also have the ability to earn $500 cash and a ticket to the Mini-FTOPS XXIII Main Event. If you merge two stacks in a MTOPS tournament you win a Mini-FTOPS XXIII ME ticket. Merge 3+ stacks in a tournament to win the $500 cash bonus.
In order to merge a stack you need to have more stacks than tables left in the tournament. If there are 5 open tables left in a tourney and you have six entries two of your stacks will merge because you can't have multiple entries sitting at the same table.
If you're looking to get back into the action at Full Tilt Poker this is the perfect time. It isn't very often that you can play for the chance to win such big prizes at the micro buy-in level. This poker series is great value for players and shouldn't be missed.