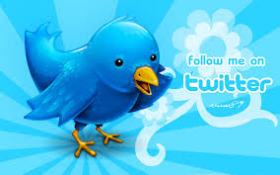 If you thought the last couple weeks controversies were behind us, or would at least be put on hold during the WPT Championship and WSOP tournament series you obviously don't know much about the poker world. Not only did we get a verbose statement from Annie Duke (complete with personal references) this weekend, but a couple other controversies have now been rekindled, this time between poker media types.
The first feud is a pretty longstanding one between two of the better-known Ultimate Bet/Absolute Poker investigators, Haley Hintze and Scott Bell. The two have been embroiled in a long-running "disagreement" over a few particulars in the Super-User scandals, and this has led to some serious animosity; animosity that has once again popped-up after the recent evidence dump that included five-hours of secretly recorded audio tapes by Travis Makar.
When asked why he sat on the information for so long, Makar (@UtBiohazard) and then Hintze (@Haley_Hintze) responded with some not-so-kind words for Scott Bell (@ElevenGrover), who then responded himself:
@tiltedplacitan @haley_hintze @elevengrover one reason not the main reason is everytime I release info Scott is always there to slam me

— Travis Lee (@UtBiohazard) May 17, 2013
@haley_hintze Considering who Heick's husband is, I guess I should consider this a physical threat as well. Get it on the record.

— Scott Bell (@ElevenGrover) May 17, 2013
The second controversy is far newer, and involves poker journalist John Mehaffey and Gaming-Awards.com. You see, a couple of months ago Mehaffey accused Gaming Awards of plagiarism when he discovered that Gaming Awards wasn't simply doing rewrites of news stories, they were in essence copy/pasting entire stories and changing the authorship.
However, this time it seems like Gaming Awards is willing to drop the gloves (we are in the midst of the NHL playoffs after all) and are treating Mehaffey like a Tea Party group, and asking the IRS to look into his taxes.
Here is the Twitter exchange between John Mehaffey (@pokeraddictnet) and Gaming Awards (@gamingawards):
I caught @gamingawards plagiarizing again and they threaten me via the IRS. Why not stop stealing people's work? Why is that so hard?

— John Mehaffey (@Pokeraddictnet) May 20, 2013
@pokeraddictnetIt is a nice little story John!Why not tell this to @irstaxpros?#taxevasion #taxfraud

— Gaming Awards (@gamingawards) May 20, 2013
Mehaffey is one of the better poker journalists out there, and as a person who has found my own work reprinted word for word I understand the frustration that was felt by the people who were victimized. The evidence against Gaming-Awards.com was overwhelming as you can see by reading Mehaffey's article here, so any talk of slander lawsuits is downright silly.