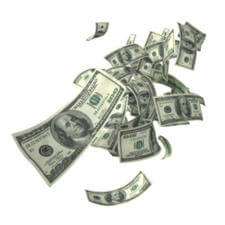 The US DOJ & PokerStars entered into a settlement agreement in 2012 which allowed PokerStars to settle all civil issues as well as allowing PokerStars to purchase assets of Full Tilt Poker.
The terms of the settlement allowed PokerStars to forfeit $547 million to the US DOJ while also allowing PokerStars to assume the rest of world Full Tilt Poker liabilities of around $184 million.
The rest of world liabilities have already been dispersed to players and Full Tilt Poker is now live offering real money play for players around the world excluding players in the USA.
A portion of the $547 million forfeited will be used to help pay back USA players who still to this day have funds locked up on Full Tilt Poker.
On March 13, 2013 the US DOJ selected Garden City Group, Inc. to be the exclusive claims distributor for all USA players who wish to claim their stuck funds on FTP.
When we reached out to Garden City Group, Inc. who is the exclusive claims administrator for the Full Tilt Poker claims process they had the following to say:
We are working with the Asset Forfeiture Unit of the United States Attorney's Office for the Southern District of New York and the Asset Forfeiture and Money Laundering Section of the United States Department of Justice to review the data in the possession of Full Tilt Poker to determine how claims should be calculated.
It will still take some time before the claims process begins. Please continue to check the settlement administration website (www.FullTiltPokerClaims.com) for important updates.
All of the major figures such as Ray Bitar, Howard Lederer & Chris Ferguson who helped destroy Full Tilt Poker have come to various settlements with the US DOJ to settle outstanding civil charges.