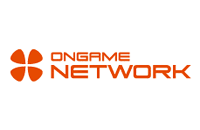 Amaya Gaming who recently purchased the OnGame Poker Network from bwin.party has successfully lured there first significant gain after a string of defections.
InterPoker which is one of the longer standing poker sites will be moving to the new Amaya Go software suite by the end of April.
As part of the move InterPoker will be moving from the International Poker Network to the OnGame Poker Network.
InterPoker does not currently accept Danish Players and will not be able to accept new Danish poker players on the new platform. Existing Casino players will however be able to play on the existing Danish regulated casino platform. No new Danish players will be accepted on the new platforms.
Players currently playing on InterPoker are currently able to get flat 30% rakeback since the International Poker Network sanctions it and has it fully integrated within the software.
Since InterPoker will be moving to the OnGame Poker Network players will no longer receive flat 30% rakeback. OnGame Network does not allow rakeback or even offer it, instead they offer something called ValueBack.
High volume players will certainly make out better under the new ValueBack program as they will be able to earn more rewards instead of the flat 30% interpoker rakeback that they are currently receiving.
The OnGame Network operates there ValueBack program based on the amount of Poker Points generated as players receive 1 point per $0.27 in rake which comes out to 3.7 points for every $1 in rake generated.
Please note that the Affiliate Program InterPartners made the following statements to their Affiliates:
Why are you moving platforms?
To provide all players, existing and new the best gaming experience possible! We are also integrating some of the most innovative marketing tools available to increase conversion, retention and overall performance of our brands.
What platforms are you moving to?
Amaya GO: This is a brand new platform, developed by Amaya, that will support many different gaming verticals in one place, allowing our players to enjoy a wider array of casino content as well as be a member of the OnGame poker network.