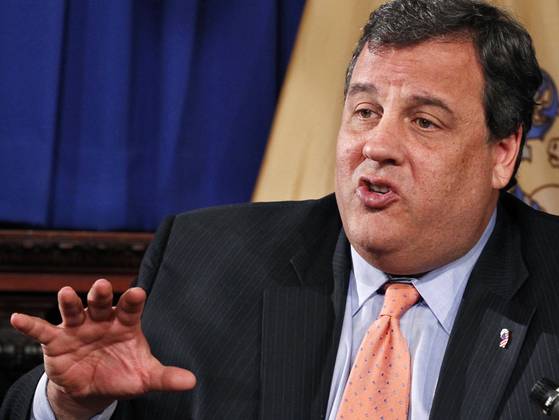 The New Jersey legislature has passed a bill for the second time in two years to legalize online gambling within the state of New Jersey. The bill is currently waiting action by Governor Chris Christie.
He has until February 3, 2013 to either sign the bill or veto it. If he fails to do either the bill will become law. The bill will legalize all forms of online gambling including poker and is highly sought by poker enthusiasts within the state after Black Friday which essentially closed all US residents from playing online poker.
A representative from PokerEagles.com reached out to the Governors office late last week and was informed that the Governor is still pondering what to do. He vetoed a similar bill that made it to his desk in 2011. Soon after the veto in 2011 he explained his actions with the following:
"I think [New Jersey] should be an epicenter for [the Internet gaming] business, but I want to do it right — I do not want to rush and get legislation that either doesn't pass state constitutional muster, or creates other problems for us,"
After the veto in 2011 the situation surrounding online gambling totally changed. Atlantic City casinos continue to suffer under the Great Recession. Surrounding states continue to expand land based gambling which is one of the main drivers for Atlantic City's continued gambling decline.
The US Department of Justice also relaxed its views on The Wire Act which stated it only applies to Sports-Betting. The US DOJ previously felt that all online gambling fell under The Wire Act so the change was significant.
Along with those big changes we also saw the legalization of online poker in Nevada & Delaware. The state was also severely hurt physically and economically via Superstorm Sandy which decimated parts of the Jersey Shore & Atlantic City. The state sustained damaged in the billions.
On December 27, 2012 Senate President Steve Sweeney, Senator Raymond J. Lesniak, Senator Jim Whelan & Senator Jeff Van Drew sent a letter to Governor Christie urging him to sign the bill. They ended the letter with "We urge you to sign the legislation immediately. New Jersey cannot afford to miss another opportunity to lead on this front."
If the bill becomes law look for PokerStars & Full Tilt Poker to re-enter the US poker market. The parent company of both sites is still in late stage talks to purchase The Atlantic Club which is a struggling casino in Atlantic City, NJ. The bill will only give licenses to land based casinos within the states legalized gambling zone of Atlantic City, NJ. The bill also does not contain a bad-actor clause which would have prevented sites who offered online gambling to US residents before legalization from attaining licenses.