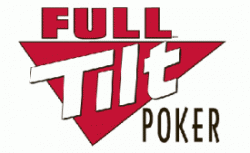 One of the more interesting developments during the relaunch of Full Tilt Poker was the decision to forego the conventional affiliate market (ok, it's not at all interesting to your average poker player and only piques the interest of poker wonks like myself). At the time of relaunch Full Tilt Poker made the decision to rely on the Full Tilt Poker brand and all of the displaced players from the once prominent site to restock the tables, instead of drawing on the tested and proven affiliate market.
Unfortunately for Full Tilt Poker this tactic appears to have backfired, considering that after solid numbers during the first week of the relaunch (with a healthy promotional campaign likely contributing to this) traffic has been sliding since, and perhaps more alarming, Full Tilt Poker was surpassed by Party Poker for the #2 traffic spot according to PokerScout.com for a brief period of time.
It seems that Full Tilt Poker executives have already realized the error of their ways as PokerNews.com (one of the largest affiliates in the history of online poker) is now touting a new signup bonus for Full Tilt Poker, in what is obviously a rekindling of their past affiliate deal.
As it stands, independent affiliates who can drive players to online poker sites are the current gold standard for online poker marketing. Affiliate deals (where the affiliate gives a new player a rakeback deal and keeps a small percentage of that player's rakeback for themselves) are the gateway between brand new poker players and the online poker sites; players who have essentially never even heard of PokerStars or Lock Poker, let alone understand how to make a decision on which room to join.
Massive affiliates like PokerStrategy.com and PokerNews.com also compete with smaller affiliates like this site and other ones –fortunately for the smaller sites, online poker sites have set rules that prevent one affiliate from offering a better deal than another one.
With Full Tilt Poker seemingly renewing their affiliate deal with PokerNews.com it's quite likely that other sites will soon have affiliate deals with the second largest online poker site in the near future as well. It also appears that the decision to once again go the affiliate route as traffic has once again been ticking up at Full Tilt Poker, but still well below the peak traffic numbers during the earliest days of the relaunch and even during the recently concluded FTOPS XXI tournament series.
Traffic at the site should also receive another boost starting this Sunday as the Mini-TOPS XXI tournament series will kick-off, with FTP hosting 35 small buy-in tournaments, with $3 million in guaranteed prize-money on the line, over the next two weeks.