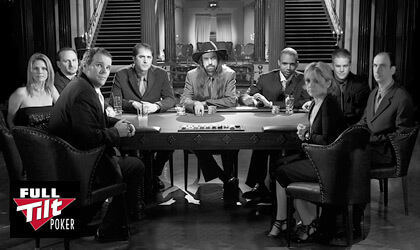 We just got word from Full Tilt Poker that they are in the process of launching a brand new VIP program called the Black Card.  This program is designed to offer better VIP style rewards for their best players.  The program is set to start September 30, 2010.  In order to be eligible for this program you must generate a minimum of 500 Full Tilt Points over a 100 day rolling period. 
This is a great program and this will defiantly reward players even more that are already receiving 27% Full Tilt rakeback.  We know that it's important to play at a poker site that you can feel comfortable with and that is why we just came out with a Full Tilt Poker Review that will give you an unbiased review of the poker site.
This program will actually send you a black Full Tilt Poker card that you can show your friends.  When you get your black card you will be able to have exclusive access to a new VIP section where you can earn 2x Points, access to a private store and best of all personalized customer support.  You will have a dedicated email address that you can email for any issues.  This offer is truly a game changer in the poker industry.
Please to go our Full Tilt Poker Black Card page for the most up to date information about this unique program.