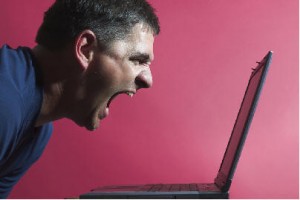 Allen "Chainsaw" Kessler is one of the most outspoken poker players in the industry, regularly taking to Twitter to express his concerns over different aspects of the poker industry, and more often than not poker tournaments. Kessler's most recent tirade involved his experience at the recently concluded World Poker Tour stop in Montreal, Canada, where Kessler lived up to the bastardized version of his nickname "Complainsaw" sounding off on everything from monetary conversion rates to color-ups.
Kessler's complaints were brought to a new level when tournament director Matt Savage grew tired of hearing them and blocked Kessler from his Twitter feed; to which Kessler responded with an open-letter of sorts, which you can find below.
The gist of Kessler's three complaints were:
• A 4% charge for converting US dollars to Canadian
• A "too fast" tournament structure for Day 2 of the tournament
• Tournament officials coloring-up chips without players present
Kessler's third point is actually very valid in my eyes, so I'll give him a pass on that one, but the other two issues are really petty complaints.
When it comes to monetary conversion charges, this has nothing to do with a casino, and I can't understand how Kessler would expect a casino to act as bank for him and convert his currency free of charge. He states that the casino said there would be no surcharge, but this is different than paying a conversion fee.
Point two is a pet peeve of mine, as I feel tournament structures have gotten too SLOW! If professional players want to see poker grow they need to attract casual players, and you don't do that by designing tournaments where everything is stacked against them, favoring the very best players. The beauty of tournaments is that they test everything from deep-stack play to short-stack play; having a structure that keeps players deep for days is great for pro players, and terrible for casual players –both in terms of skill level, as well as the amount of time they have to take off work and stay in a casino to play a single tournament.
This is not the first time Kessler has been a polarizing figure in poker, as he has a habit of posting things on Twitter that could be better handled privately (one example would be his public criticism of Bluff Magazine over an error stating that Vanessa Selbst was the winningest woman in poker history when it's really Kathy Liebert) and he seems to lack the tact necessary to be the spokesman for these types of issues and complaints.
Here is a look at Kessler's complaints that were posted on his Facebook account:
I'm finally back in the states and I'd like to reflect on my five days in Montreal and my treatment by playground poker club and Matt savage, tour director for the worldpokertour . For the most part, the event was well run, however, there were a few issues which arose.
I brought up these issues on twitter in a professional, factual manner. Several other pros agreed with my posts and infact retweeted them. Matt's response however was totally unprofessional. Rather than address these issues and offer ways to improve upon them next event, he resorted to name calling and insults via twitter. Then he unfollowed me, and blocked me from seeing his twitter posts. This is not the way a representative of the worldpokertour should address one of its best customers. I'm one of the few players who has stood by the worldpokertour through all the years, and Montreal was my 100th wpt main event played. I've played probably 1000 or more events over the past several years, and I feel my opinions at least merit a response, rather than insults and jokes. An apology from Matt or the worldpokertour is warranted, but I'm not holding my breath.
Here were the issues I addressed.
1) the venue explicitly promised american players the ability to buy into the event at market rate with American funds. On the twoplustwo forum a question was asked of the playground poker rep. Ill paraphrase but basically the question asked will we be able to buyin directly at current market rate (par) with American funds, or will there be a surcharge of5% or so. The response was clear and concise. They assured us that we would be able to buy in at market rate with American funds. When I got there however, I was charged a 4% currency exchange fee of $140 in addition to the regular entry fee. I was not the only one upset by this. There were several other players complaining as well. Their response was that it was a misunderstanding and that they were paying 4% themselves to convert the funds. Regardless, of whether or not that was true, they should have honored their directors word and not charged us the extra 4%.
2) structure issues. Playground knew at least a month prior that 1000 players or more would attend this event. Players in the twoplustwo forum repeatedly asked for longer levels starting day two. There are several similarly priced wpt main events and all follow that format. The problem is, if you don't extend the level length as the event progresses, stacks become too short at the end, resulting in a series of allins before it finally corrects itself. Playground refused to follow the norm and kept it at hour levels throughout . By day 3, at 30-60k, the avg stack was 27bb. By 40-80k level down to 24bb, and at 50-100k it dropped as low as 20bb avg. these players were playing for over $3million dollars yet for three levels it had become a series of allin plays. They could have easily fixed this, and gone to 90 minute levels at least for day three, and added another day for the few players remaining. Any solution would have been better than a series of allin coin flips for incredibly huge money.
3) racing off chips without players present. Matt is notorious for doing this at the commerce and other events he runs. If you read posts on my fb page, there is an overwhelming consensus that players should be present for color ups. This is even more evident when they are coloring up to higher denoms. Anyway, they did the color up while players were on break, and a million chip mistake was made. I applaud the player who came forward and pointed out that he had too many chips, but it shouldn't have come to that. If players are present for color ups there is so much less chance for an error.
These were the the legitimate issues I brought up on twitter. Again, I feel each of them warranted a legitimate response rather than insults from their tour director and having my account blocked.