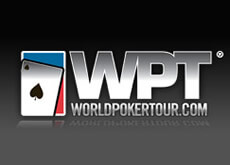 Players registering for the World Poker Tour Mazagan Main Event in Morocco this week probably felt like they were entering a daily tournament at a local casino. Day 1a of the tournament attracted a mere 66 players, while Day 1b fared only slightly better, pulling in just 80 players despite offering reentry for players eliminated on Day 1a. With just 146 total entries the tournament is one of the smallest in the history of the WPT.
Despite the small turnout there were some big names in the field, including a strong contingent of poker pros from nearby France. Among the players who made the trip to North Africa were Guillame Darcourt, Bruno Fittousi, David Kitai, Gaelle Baumann, Fabrice Soulier, Steve O'Dwyer, Nicolas Levi, and Daniel Cates.
Major poker tournaments have been very hit or miss in Morocco since the North African country became a viable stop for major events. The country has a long history of poker dating back to well before the poker boom (Anthony Holden famously wrote about a tournament he participated in alongside Amarillo Slim in his book Big Deal) and in the past couple of years Morocco has seen a resurgence in tournament poker.
Of the 146 entrants, 81 will return for Day 2 of the WPT Mazagan Main Event on Thursday. When the players return they will be in Level 9 of the tournament, with blinds at 400/800 and a 100 chip ante. A total of 18 players will make the money, with $168k set aside for the winner.
Here is a look at the chip-leaders from Day 1a of the tournament:
Guillaume Darcourt – 134,800
Jeremie Sarda – 134,700
Fabrice Soulier, 126,800
Aubin Cazals – 125,800
Sergei Vasilyev – 114,000
Achiles Voltolina – 90,000
Paul Tedeschi – 80,000
Rebecca Gerin – 73,000
Mbarek Saadi – 70,000
Steve O'Dwyer – 68,700
Here is a look at the chip-leaders from Day 1b of the tournament:
Clement Beauvois – 166,800
Alain Roy – 153,100
Leonard Truche – 131,000
Sebastien Compte – 127,700
Pascal Hocquard – 108,800
Bruno Fitoussi – 107.700
Alexandra Petitjean – 105,200
Johan Guilbert – 97,100
Bruno Lopes – 89,400
Giacomo Fundaro – 85,900
The lackluster turnout has taken some of the wind out of the WPT's sails, as the tour was coming off one of their largest events in history in Montreal. Fortunately for the WPT the Mazagan stop in sandwiched in between some of the most popular tournaments on tour, with the WPT Doyle Brunson Five Diamond Poker Classic and the WPT Prague kicking-off in early December.