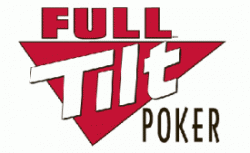 On Monday Full Tilt Poker sent out E-Mails to all of their past "Red Pros" (sponsored players at the site) informing them that their contracts have been voided by the site under its new ownership. The operative word in the headline above is "officially", as most people in the poker community were fairly certain that the extensive roster would not be re-signed or brought back under their Red Pro contracts –which for most players in the Red Pro category simply meant a good affiliate deal and 100% rakeback.
The E-Mail sent to Red Pros under the previous ownership group first appeared on PokerNews.com, and later circulated around multiple poker forums. The E-Mail was authored Dustin Iannotti who is the new Team Pro Manager at Full Tilt Poker. Iannotti explains how the deal PokerStars brokered with the DOJ did not assume any other liabilities of Full Tilt Poker other than reimbursing their players, and was therefore entitled to terminate the contracts of sponsored pros. Iannotti went on to layout how the new Full Tilt Poker would handle sponsored players, which seems to be aimed at a select few big names in the poker world, in lieu of Full Tilt Poker's old marketing model of signing hundreds of players.
Iannotti touched on the following topics in the E-Mail:
• FTP Red Pro Team Status
• Your FTP Screen Name and Avatar
• Rational Group Liabilities with concern to the old Full Tilt Poker
With regards to the first point; all Red Pro contracts were terminated by the site, and the site's team of sponsored pros will now be known as "The Professionals". As of now the site has no plans to bring on more players, but this could change down the road.
Former Red Pros who changed screen-names (usually to their name so they could be identified by casual players) were offered a one-time chance to change their screen-name back if they so choose. The site will not allow them to choose a new screen-name and will notify the poker community of these changes.
As I stated above, the Rational Group (the subsidiary of PokerStars that owns Full Tilt Poker) does not have any liability when it comes to former sponsored pros or other contracted employees. Furthermore, the Rational Group is not responsible for back wages or payments owed to these players.
Some of the former Red Pros at Full Tilt Poker over the years included Brandon Adams, Josh Arieh, Amanda 'Mandy B' Baker, Praz Bansi, David Benyamine, Andy Black, Erik Cajelais, John Cernuto, John D'Agostino, Roland de Wolfe, Eli Elezra, Matt Hawrilenko, Rob Hollink, Chip Jett, Karina Jett, Andrew 'LuckyChewy' Lichtenberger, Jeff Madsen, Carlos 'The Matador' Mortensen, Greg Mueller, Roberto Romanello, Huckleberry Seed, Beth Shak, Gavin Smith, Justin 'Boosted J' Smith, and Cyndy Violette.