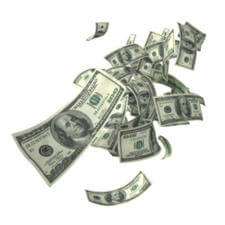 Americas Cardroom is part of the Winning Poker Network which is currently ranked according to PokerScout as the 27th largest network in the world. As of today, Americas Cardroom has decreased the rake for all limit games.
The decrease now matches Americas Cardroom rake structure with the likes of Merge Gaming and as well as what PokerStars rake structure was like before they pulled out of the US market. Merge Gaming just last month announced the change in rake structure to be more competitive with the rest of the industry. This change for Americas Cardroom is not a network wide change but rather an individual skin change.
The biggest change for players will be at the high stakes tables where the rake before the change was around 5%. As a result of the change it will be reduced down to around 1% and the new structure is for Limit Hold'em, 7 Stud & Omaha. Low stakes tables will also see a significant reduction in rake as the cap on low stakes tables such as $0.02/$0.04 is now just one cent.
"Our goal isn't to just be competitive, it's to be the top destination in the U.S. for online poker players," stated Americas Cardroom spokesman Michael Harris. "The realignment of our rake structure coupled with the fact that we're the #1 site for reliable payment processing now makes us a clear favorite."
Americas Cardroom is one of the last few remaining sites still catering to the US market. This change seems to be an attempt on there part to go after some of the last remaining USA players who still play online poker for money.