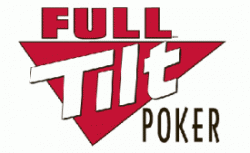 Nearly three weeks after reopening its doors for the first time since June 29, 2011, we now have a much clearer picture of how the poker world has reacted to the relaunch of Full Tilt Poker. With traffic fluctuating over the first three weeks of operation, the past week and the upcoming week could be the most accurate representation of Full Tilt Poker's likely traffic numbers since The "Deal Me In" promotion has run its course; the novelty of playing at Full Tilt Poker is starting to wear off; and the FTOPS XXI will not commence until December 6th.
So what do the site's traffic numbers tell us? Basically what we already knew, which is that Full Tilt Poker will still be a major player in the online poker market, but at the same time is still having some serious blow-back from their post-Black Friday problems and the drama surrounding it. The brand is damaged, but not to the point where it's no longer viable.
When Full Tilt Poker relaunched on November 6th the site saw a huge influx of players, with traffic numbers crossing the 20,000 player mark, including 15,000 cash-game players being recorded by PokerScout. Over the course of the next few weeks Full Tilt was averaging a solid 8,000 cash-game players, easily propelling the site back to the #2 spot on PokerScout's rankings, but far off the pace the site saw in its first week.
There are plenty of reasons for the falloff as many players who have been unable to play at the site since June 29, 2011 probably looked at whatever money was in their accounts (and finally available to them) as a "gift" and shot off their meager account balances at the FTP tables.
Other people have pointed to the site's lack of an affiliate program as the reason the site hasn't been able to maintain its traffic numbers –although even the most optimistic FTP executives likely saw traffic numbers taking a sharp decline once the "Deal Me In" promotion ended and the players with $100 or so in their accounts went broke.
The next big milestone in the phoenix-like rising of Full Tilt Poker from the ash-heap of the online poker world will be the upcoming FTOPS XXI tournament series. The FTOPS should bring in thousands of tournament players over the course of the series, but the true test will be how many of those players remain when the series ends. Should FTP traffic see another sharp increase, followed by a dramatic drop after the tournament series, it's likely we will see management look at some alternative routes to rehabilitate the site and attract new players.
You can check out the daily, weekly, and monthly online poker traffic numbers at www.pokerscout.com