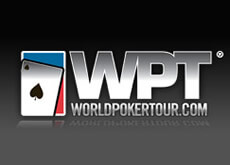 With two full days of play in the books more than 1,000 players have been eliminated in the World Poker Tour Montreal Main Event, leaving just 45 players to play for the $750k first-place prize-money that will go to the winner of the record-setting tournament. Heading into Day 3 the cream has definitely risen to the top in the tournament with some of the biggest and most successful names in poker returning for today's action.
The tournament is the largest in Canadian history, boasting a field of 1,178 players (nearly a WPT record, falling just eight players short of the final tally at the 2012 WPT Borgata Poker Open) and a total prize-pool of $3.4 million both Canadian records.
At the end of Day 2 the top chip-counts belonged to four well-known players Jeff Gross, Canadian superstar Mike "Timex" McDonald, Jason Koon, and Christian Harder. A little further down the leader-board you'll find names like Gavin Smith (another Canadian), Tim Adams, Amanda Musumeci, Danny Nguyen, UFC Announcer Bruce Buffer, Ashton "Ashman" Griffin, and perhaps the biggest name in poker throughout 2012, Dan Smith.
Here is a look at the Top 10 chip-counts heading into Day 3 of the WPT Montreal Main Event:
1. Jeff Gross – 2,422,000
2. Mike McDonald – 1,598,000
3. Jason Koon – 1,546,000
4. Christian Harder – 1,472,000
5. Jonathan Roy – 1,431,000
6. Patrick Lelievre – 1,401,000
7. Peter Kaemmerlen – 1,333,000
8. Sylvain Siebert – 1,325,000
9. Gavin Smith – 1,247,000
10. Amichai Barer – 1,235,000
The real story on Day 3 will be whether Dan Smith can make a final surge as he looks to pull off a rare feat –winning all of the major Player of the Year races. Smith is currently in first place in both the Global Poker Index and the Bluff Magazine Player of the Year races, and trails Greg Merson for the Cardplayer Magazine Player of the Year award.
Smith will take less than 15 big blinds into Monday's action, needing a big finish if he plans on challenging Merson for the Cardplayer POY award.
On the opposite end of the spectrum is another Baltimore, Maryland native (just like 2012 WSOP winner Greg Merson) Jeff Gross. Gross will take a commanding chip-lead into Day 3 as he looks for his first major victory. Gross' closest brush with a title came at the 2011 WSOP when he finished in 2nd place in the $5k NLHE shootout event.
The man in second place, Mike McDonald, is one of the most successful poker players in recent years, and the Ontario native would like nothing better than to add a WPT championship to his resume which already includes an EPT victory and an Epic Poker League win. Since arriving on the poker scene in 2007 McDonald has won over $4.5 million in live tournaments.