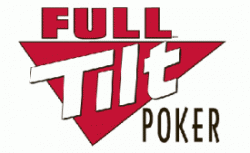 Tuesday, November 6th, 2012 is not just election day in the United States, it's also relaunch day for Full Tilt Poker, as poker players from around the world are now able to play at the popular online poker room, and more importantly access their player accounts at the site.
After 495 days Full Tilt Poker is officially back online, granting players from most parts of the world access to their account balances, and for the first time since June 29, 2011 dealing Real-Money online poker games. The buildup to the relaunch has been one of the most talked about stories over the past month or so, and the players have returned in full force, with numerous tables at every conceivable stakes now running.
Some $184 million is now available to players outside of the United States, either directly through Full Tilt Poker, or by transferring account balances to a PokerStars account in areas where Full Tilt Poker is not yet licensed –this process actually began a couple of days ago. Players in the US are still waiting on the Department of Justice to explain the remission process, and with PokerStars making balances available today will likely cause a bit of a backlash against the DOJ for the slow repayment process.
So far it seems to be fairly smooth sailing for the players sitting at the Full Tilt Poker tables, and even US players are able to download the play-money version of the Full Tilt Poker client (although I was very disheartened when I did and discovered you cannot view your real-money balance) and participate in the play-money games at the site.
Some issues that have arisen are:
Problems with the Full Tilt Poker store
Player to Player transfers are currently unavailable
Certain cashier features are also unavailable
That said, players now have a decent idea of how the new "Edge" Rewards Program will work –most players will begin at the "Bronze level" but some higher volume players will begin at a higher level—and all players received the "Deal Me In" welcome bonus and are eligible for the promotions from the Deal Me In promotion that will run through November.
Here is a look at some of the Deal Me In promotions and rewards players will receive:
$250k in Freerolls
$200 Cash Bonus
Around the Clock Happy Hour
FTP Store Sale
FTOPS XXI Satellites with $300k in added prize packages
We'll continue to update you as more and more information regarding the Full Tilt Poker relaunch becomes available.