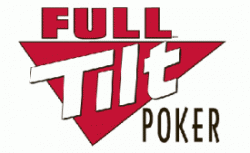 We are just two weeks away from the relaunch of Full Tilt Poker in many markets around the world, and for the first time in well over a year players across the globe (with the exception of the United States) will have access to their Full Tilt Poker funds, which begs the question, will there be a run on the bank at Full Tilt Poker or will the site just pick-up where it left off.
My expectation of what will transpire when FTP comes back online on November 6, 2012 is that players will immediately be making cashouts from Full Tilt Poker, but entire balances will likely not be cashed-out by many players. After over a year players are likely in need of their FTP account balances, and will most likely stop using online poker sites as a bank of sorts, drastically reducing the amount of money they keep in their accounts at any time, but they will still want to play online poker.
Of course, players in markets where Full Tilt Poker will not be online on November 6 will be cashing out their entire balance via PokerStars, but for players across the world, the allure of once again playing at Full Tilt Poker will likely cause them to cash out the majority of their balance, but leave enough of a bankroll to participate in their regular games.
So the answer to the question in the opening paragraph is that there will be an initial run on the bank at Full Tilt Poker while at the same time it will be business as usual at the site wherever FTP is licensed and regulated to operate.
As for US players, there has been nothing but silence from the Department of Justice (DOJ) since they put a call out for third party payment processors to handle the repayment of some $150 million owed to US players. Since this call, there has not been any mention of when US players can expect the remission process to begin, or even if the DOJ has settled on a payment processor to handle the process.
Full Tilt has been busy preparing for their relaunch, announcing the return of the Full Tilt Online Poker Series (FTOPS) which will be the 21st running of the popular tournament series. In addition to the FTOPS announcement, Full Tilt has signed three of the biggest names in poker, and three players who made the FTP nosebleed games some of the most discussed games in poker: Gus Hansen, Tom Dwan, and Viktor Blom. I would be very surprised if one of the first games that will be fired-up on November 6th will be an ultra-high stakes game involving the three FTP sponsored pros.