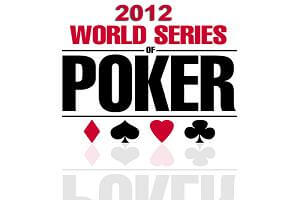 The 2012 World Series of Poker Europe tournament series is winding down (with the Main Event now into Day 3) but so far the story of the series has been the utter fiasco that was the €10k Mix-Max Holdem tournament; then again, what would a World Series of Poker tournament be without a little controversy!
While there was little the WSOPE could have done to assuage the problems (they all seem fairly player-related in my view) the Mix-Max tournament started going awry during the semi-final match between Roger Hairabedian and Brandon Cantu, and continued into the heads-up battle between Cantu and Jonathan Augiar.
Cantu was utterly disgusted with the way things played out, and gave PokerNews one of the most epic post tournament interviews in the history of the game, calling his performance 'one of the best in WSOP history' and saying he felt he was robbed of the WSOP bracelet.
So what exactly happened to get Cantu so riled-up? There were three main things actually:
First, during his match with Roger Hairabedian, Hairabedian (fresh off a win in the €5k PLO tournament) asked to move his seat at the table because the rail could see his cards. During his post-match interview Cantu implied Hairabedian did this to get a different angle on Cantu's actions, saying that Hairabedian was one of the best live poker players in the world.
The second incident also came during his semi-final match with Hairabedian when Hairabedian checked out of turn and the dealer allowed him to act after Cantu checked. According to Cantu, four floor-people were called over before the proper ruling was made.
Finally, the real reason for Cantu's tirade came just after his semi-final win, when the tournament was paused during his match with Jon Augiar, because of French laws against playing in Casinos after 5 AM, and the two players needed to reschedule the championship match. Augiar wanted to play the Main Event the following day, so the tournament ended-up taking place two days after the semi-finals.
In his interview Cantu claimed that this extra day in between killed his momentum and allowed Augiar to study up on him, after Cantu "destroyed him" before the casino had to close. Augiar must have known Cantu was tilted during the final match, as he needled Cantu on multiple occasions.
Cantu claimed the WSOP allowed Augiar to play the tournament under his terms, and that virtually all the rulings went his way. Cantu said that Augiar had no chance to win had the tournament been played to completion or on the following day as Augiar was "having trouble keeping his eyes open".
You can watch the full PokerNews video of their interview with Brandon Cantu : Click To View