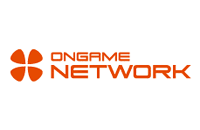 PokerEagles can now independently verify that the OnGame Network has now been sold to Amaya Gaming. This sale is the final culmination of bwin.party's attempt to unload its surplus assets for several years. Bwin.party was created when Bwin & Party Gaming merged into one single company. When the two companies merged they were operating 2 different poker networks : Party Gaming Network & OnGame Network. As part of their synergy plan they were set to sell any surplus assets such as OnGame Network.
Bwin.party initially sold OnGame Network to Shuffle Master in March 2012 for €19.5m plus a €10.0m over five years following "commencement of legalized, real-money online poker in the US". However, Shuffle Master pulled out of that deal in June and bwin.party was left empty handed. That is where Amaya Gaming has come in and successfully purchased the network from bwin.party for €15m with an additional payment of €10m over 5 years when online poker is legalized in the US.
The deal is set to close by the end of 2012 pending any regulatory hurdles as well as certain terms and conditions set forth in the sale agreement. The final selling price is a far cry from the €474m that bwin initially purchased the OnGame Network for in 2005.
The OnGame Network is the home of several well known gaming brands such as Betfair, Betsson & Betsafe which should stay on the network after the deal closes. One big name that will not be staying is bwin as they are planning on moving to Party Gaming within the next two months.
Here is the official press release from bwin.party:
Sale of Ongame to Amaya Gaming Group Inc. ('Amaya Gaming')
bwin.party today announces that it has agreed to sell Ongame, its business-to-business ('B2B') online poker network, to Amaya Gaming Group Inc. ('Amaya Gaming') for a total cash consideration of up to €25.0 million.
Contingent consideration will become payable by Amaya Gaming if there is regulated online gaming in the United States within five years of completion. The exact amount of the contingent consideration will depend upon the extent of the regulation based upon the number of states that regulate and the total population covered.
The transaction is subject to the normal terms and conditions for a transaction of this type as well as certain regulatory approvals and is expected to complete during the fourth quarter of 2012. The management of Ongame will transfer with the business and the net sale proceeds will be used by bwin.party for general corporate purposes.
Information on Ongame
Ongame Network Ltd ('Ongame') is one of the world's largest B2B poker providers. The global network includes 25 of the e-gaming industry's strongest brands that are owned by a total of 19 operators. Ongame also operates regional networks in France and Italy. The company offers both operators and their players a wide variety of cash games and tournaments to choose from. Further information about Ongame can be found at www.ongame.com.
Commenting on today's announcement, Jim Ryan and Norbert Teufelberger, the Co-CEOs of bwin.party, said:
"The sale of Ongame conforms to our strategy, especially as we move closer to launching our single, proprietary technology platform in the next few months. We believe Ongame will fit well into Amaya Gaming and has an excellent future ahead."
David Baazov, Chief Executive Officer of Amaya Gaming, said:
"The acquisition of Ongame bolsters Amaya Gaming's product portfolio, transforming Amaya into a leading provider of gaming platforms. Amaya looks forward to unleashing Ongame's technology to its full potential through the leveraging of our many B2B relationships and delivering new partners and players to the network. The Ongame platform is scalable, proven and secure and is well suited for quick deployment in new regulated markets. We're excited about the wide range of opportunities this acquisition makes possible for us as we execute on our vision."
bwin.party was advised by McQueen Limited.