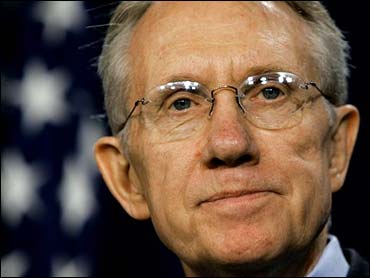 There is an adage in the halls of power in Washington, D. C. that "politics makes for strange bedfellows." Sometimes, however, the political process can lead to division between even representatives of the same state. According to the Las Vegas Review-Journal's Steve Tetreault, that type of division is occurring between the two Senators from the state of Nevada, Senate Majority Leader Harry Reid and junior Senator Dean Heller, when it comes to the federal regulation of the online poker industry.
Reid, who has been working on a bill with fellow Arizona Senator Jon Kyl (who will be retiring once this Congress ends in January) that would open up the United States for regulated online poker, has been pushing for his Nevada colleague to rally support among other Senators for passage of the bill. According to Tetreault, Reid set a deadline of this past Monday for Heller to achieve his goal, but that seems to have rubbed Heller the wrong way.
Republican Heller, in a letter to Reid Monday evening, objected to this arbitrary deadline set by the Democrat Reid, Tetreault writes. Heller stated that "this was not a strategy we discussed" and suggested that the Senate would be better off letting the House of Representatives take the lead on the subject. "Any change to this strategy jeopardizes the passage of this issue," Tetreault reports Heller as writing to Reid.
The refusal to push the issue among other Senators has raised the ire of Reid. Tetreault reports that a spokesperson for Senator Reid, Kristen Orthman, said that Heller's letter was an attempt to "run for cover" regarding the issue of regulated online poker. "Several months ago, Senator Reid asked Senator Heller to secure Republican votes to help pass an Internet poker bill, and to date, Senator Heller has not been able to secure any support," Orthman is quoted by Tetreault as saying. "Unfortunately, rather than standing to fight for this important issue for Nevada, Senator Heller has decided to run for cover and attempt to lay blame on others."
The proposed legislation that Senators Reid and Kyl have proposed might not only be difficult for other Senators to endorse but also would be difficult for the American gaming and poker aficionados to get behind. While it would open up the U. S. for a regulated online poker market, it would actually strengthen many of the current laws that are on the books regarding online gaming in the U. S. Such laws as the Wire Act of 1961 and the Illegal Gambling Business Act of 1970 would be enhanced to cover internet gaming, there would be reaffirmation of the Unlawful Internet Gaming Enforcement Act of 2006 and an overturn of the U. S. Department of Justice's stance regarding the Wire Act from last year.
The political process, already a slow one, has been particularly "molasses-like" when it comes to the issue of online poker. Although Massachusetts Representative Barney Frank (retiring this year also) led the charge for an overturn of the UIGEA in 2008, his legion of bills on the subject died when the current Congress was seated in 2010. Since that time, there have been other proposals make the rounds, but little actual voting.
Texas Representative Joe Barton currently has the only bill that has received a hearing in front of its appropriate committee. The Barton bill, HR 2366, has been presented in two hearings in a House subcommittee, but there hasn't been a vote taken on passing it on to the full House for consideration. The Reid/Kyl bill itself has been something that has been rumored for months and it still is a "work in progress" and hasn't been presented to any committee as of yet.
As the Congress will be taking a recess in a few short days to prepare for the November elections (the entire House and a third of the Senate are standing for re-election), that leaves a very short time for any passage in Congress of regulations on the online poker industry. The "lame duck" session will follow the vote in November but, if history repeats itself, little will get done during that time and any hope for online poker regulation in 2012 will end.