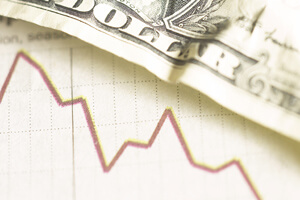 There is an old saying in poker that seasoned players would use to explain the effects of the rake to new players, and it goes something like this: If 10 players sit at a poker table for long enough the only person who is going to win is the house, and if they sit there long enough they will all go broke. Now, if we broaden this concept to poker in general you can see that there could in fact be a huge problem if the money being constantly taken out of the poker community through the rake and tournament fees is not replaced by enough new money.
Just like our hypothetical table, if the same players constantly play each other, without an infusion of new capital, the end result is that they all go broke. Compounding this slow bleed, and making the nonexistent US market all the more noticeable, is the recent addition of Super-High-Roller tournaments. It's only a matter of time before the "amateur" players get hot and start winning a few of these (which if it happened during The Big One for One Drop would have been devastating to the poker economy) and when that happens that money is similar to rake, in that it is as good as gone.
So the title of this post seems a lot scarier than you probably thought at first glance. Imagine if Andy Beal won $10 million from "The Corporation" in the ultra-high-stakes match that took place some years ago? What would have happened if Guy Laliberte and Paul Phua (or some other "amateur" player) went one and two in the Big One for One Drop and won the $28 million in prize-money?
Had the first of those things happened the poker world could be a very different place today; in the case of the One Drop outcome, the future would likely be dramatically altered for the poker economy.
For a while now I have been on the fence of whether these tournaments were good or bad for poker, and after thinking about it, it seems like this one factor, the chance of completely upending the poker economy and taking large chunks of money from the poker world in one fell swoop makes these tournaments especially dangerous for poker. Even more troubling is the effect this could have on the current economy which is seeing the fewest number of new players since before the poker boom.
With poker falling out of fashion with the masses, and the sword of Damocles hanging over the heads of the high-stakes poker community in the form of Super-High-roller events, in my view the current poker economy is dangerously close to being unsustainable.