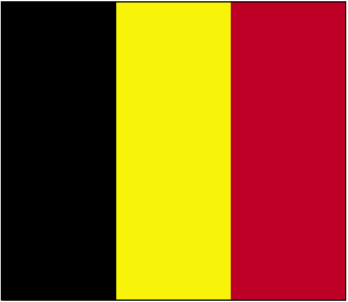 Last year Belgium passed new legislation that would regulate online poker and the Belgium Gaming Commission just released the list of gambling sites that received a license to operate in Belgium. A total of three poker rooms, four casinos and two sportsbooks have received a license to operate in Belgium.
What Poker Rooms Received a Belgium Online Poker License?
Partouche.be
Casino777.be / Poker777.be
PokerStars.be
From now on online poker players in Belgium will only be allowed to legally play with one of the three poker sites above. Apparently there may be criminal sanctions for playing with an unlicensed poker room in 2012 if you live in Belgium. The four major ISP's that operate in Belgium have agreed to start blocking access to unlicensed poker rooms.
Right now the iPoker Network and Party Poker accept Belgium poker players and there is no clear sign that access will be blocked, but we'd recommend being cautious playing with unlicensed sites. Party Poker has stated that the law is "unenforceable" and they plan on allowing Belgium poker players to still play for real money at this time.
The reason some poker sites didn't receive a license to operate in Belgium is because online poker rooms had to receive the backing from a land-based casino in Belgium. PokerStars was able to partner with the Circus Groupe and Casino770 was able to partner with Casino Spa in order to receive their license.
What Does This Mean for Belgium Poker Players?
If you play online poker in Belgium we recommend playing with one of the three licensed sites only. This month Belgians will need to go through a verification process to confirm their identity. This process started this month and once you complete the process you won't need to worry about completing the process again.
According to recent reports players will need to complete the process immediately or else the cashier will be frozen. Once you fund your account with $3000 or withdraw $3000 you won't be able to use the cashier until you're verified. The great news about the new Gambling Act for poker players is that the player pool isn't segregated.
This means that if you join PokerStars.be you'll be able to play on the PokerStars Network including all of the huge MTT's and 24/7 cash games that run in the poker room. The Belgium Gaming Commission won't be limiting player deposits, stakes or anything else, which is unlike many other countries that have regulated online poker.
Belgium still needs to decide on the taxation players will face on their poker winnings, but for the time being the laws are out of date and players don't need to pay taxes on their winnings. Denmark also joined Belgium this month with rolling out their first group of licensees, but in Denmark there were way more licenses awarded due to the entry requirements being much simpler.