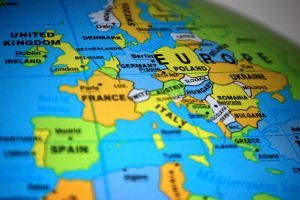 Just before Season 9 of the PokerStars European Poker Tour (EPT) gets underway in Barcelona on August 15th, there will be a meeting (the first of its kind for European poker) of the European Players Council, which was formed by PokerStars to discuss PokerStars live events in Europe, including structures and rules.
Neil Johnson, a live poker specialist at PokerStars, was quoted by the PokerStars blog as saying, "While focusing on the EPT, this council will also be utilized to discuss all of our live events, tours and endeavours throughout Europe, as well as structures, payouts, rules, and more."
The inaugural Players Council represents different parts of the globe, where each player will offer their insights and experiences to try to improve live poker events in Europe.
Here is a look at the first European Poker Tour Players Council and the region that they represent:
• Arnaud Mattern – France
Mattern is a former PokerStars EPT champion (the 2007 EPT Prague) has over $2 million in career tournament winnings.
• Luca Pagano – Italy
Pagano is an IPT winner, and has a remarkable seven EPT final tables under his belt.
• Alex Kravchenko – CIS
Kravchenko is a WSOP bracelet winner who also finished 4th in the 2007 WSOP Main Event. His lifetime winnings are now approaching the $4 million mark.
• Eugene Katchalov – North America/Eastern Europe
Katchalov is one of the biggest winners in tournament poker history with over $7 million in career winnings, and is an EPT win away from winning poker's Triple Crown.
• Ana Marquez – Spain
Marquez is one of the rising stars on the Spanish poker scene.
• Dominik Nitsche – Germany
Nitsche has won a WSOP bracelet and an LAPT Main Event, and is considered one of the best young German players in poker.
• Xuan Liu – North America
The Canadian poker pro is considered one of the top female players in the game, and has appeared at a number of final tables at major tournaments around the world.
Liu told the PokerStars blog, "I am honoured to have been selected to be a member of the inaugural EPT Player's Council. The first meeting is at EPT Barcelona which was also my very first EPT stop on my first trip to Europe in 2010. It's a beautiful city and I can't wait to stay by the beach at the Hotel Arts!"
• Martins Adeniya – UK
Adeniya is fairly new on the live tournament scene, but he has already made a huge impact, with nearly $500k in tournament winnings under his belt.
• Martin Jacobson – Nordics/Scandinavia
The former EPT Player of the Year, Jacobson is a rising star in European poker.
We'll have to wait and see what kind of impact the Players Council has on European poker, but as we have seen with the WSOP Players Council, these groups can help shape and form poker tournaments in a very positive way, and push forward the agenda of the players over those of the venues.