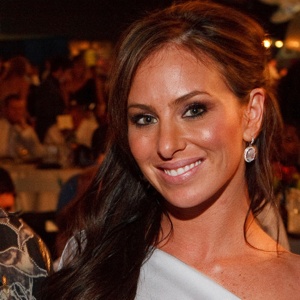 Last year we learned of the high-stakes poker games that certain Hollywood celebrities, athletes, and poker aficionados were partaking in. These ultra-high-stakes games were attended by some of the biggest stars in Hollywood including Tobey Maguire, Ben Affleck, Nick Cassavettes, and Leonardo DiCaprio to name just a few of the participants (Yankee's star Alex Rodriguez has also been rumored to be a participant in the games), and the amounts that changed during these sessions were in the millions.
Also coming to light was the role of Molly Bloom (the sister of Olympian Jeremy Bloom), who apparently setup these games in Los Angeles, Florida, Las Vegas, and New York, and took care of all of the responsibilities with hosting a game of this magnitude. This week we learned that Bloom will be writing a memoir, explaining the ins and outs of these games and her role throughout the years-long run of these high-stakes, private, poker games.
According to the Sacramento Bee, "It Books, a division of HarperCollins, announced Tuesday that Bloom's book is tentatively scheduled for publication in the summer of 2014. The book is not yet titled."
Rumors of the games had been known for many years, but it wasn't until a civil lawsuit was filed by victims of Ponzi scheme operator Bradley Ruderman, a participant in many of the games, who bilked his clients out of millions of dollars. Ruderman's victims, who are owed some $25 million, filed the suit to recoup some of their losses from the poker players who allegedly beat Ruderman for over $5 million over the years he played in the game.
The 22 peopled named in the civil lawsuit all settled out of court for a reduced amount. In the end they coughed-up some $1.75 million of the $4 million the victims were seeking to avoid going to trial.
Rumors have swirled regarding these games, not only for the people that were in attendance, but there are also vastly different accounts of the "services" and escapades that were available during these games; with rumors of drugs and sex among the seedier allegations. Other rumors regarding the game that specifically dealt with Bloom's role were rumors of Russian mob involvement with the New York games.
The original stories were covered in all of the gossip magazines, as well as the poker community. Based on this, the tell-all will likely see a broad appeal (possibly with best-seller potential depending on what is revealed and claimed in the book), and not simply be a niche offering for the poker and gambling community, since the names involved are not simply poker players, and the poker games themselves will likely be just the setting for the lifestyle of the players involved.