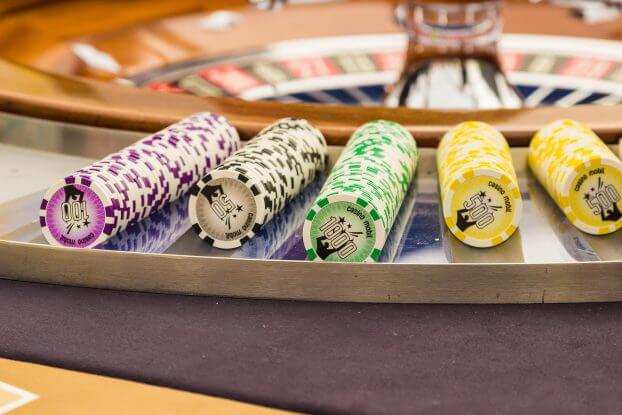 Whether you favour the glittering lights of a physical casino or the privacy and convenience of online gaming, one factor both have in common is that some of the games on offer give players a better chance of winning than others.
That may not sound like breaking news, after all, some lend themselves more to chance than to skill or daring, but learning which of the various types of online casino games are more lucrative may surprise you.
As having a better chance of winning is pretty important to most players, let's take a look at which games to head for, and which to avoid.
Don't Be Fooled By Slots
Slots may seem like a safe bet, less scary somehow than games like poker or blackjack, but although they do tend to make regular small pay outs you get consistently better odds on table games, where sheer luck rather than pre-set pay out threshold is a major factor.
Blackjack
This offers the best odds of all casino games, with a consistently low house edge, or advantage. The odds of winning lie between 44 percent to 48 percent in every hand, making this an easy first choice for those who can make quick decisions, and don't easily get overwhelmed by dealing with numbers. It's easy to learn and play, and rather than being pitched against an expert with cardsharp skills at blackjack, it's really just you against the dealer, regardless.
Craps
This is a strong second place holder in the decent odds league, but craps can seem quite complicated to understand. And, although it is also a game of chance, getting the best odds relies on you learning how to play properly. Spend some time studying the game via online videos or tutorials before attempting to play, then take it slowly.
Roulette
European roulette is another game of chance which delivers very worthwhile odds. However, as the house advantage for American style roulette with its extra number is almost double it's better to stick with the European version for an almost 50-50 chance of winning on simple bets like odds/evens or red/black.
Baccarat [aka Punto Banco]
This is another game which looks complicated at first, but it really isn't, and with odds very close to 50-50 it would be a shame to avoid it altogether. The odds are decent, perhaps because this is largely another game of chance, with players asked to predict either which of two hands is closest to a total value of nine, or to bet on it being a tie. However, the latter strategy has poor odds.
Video Poker
If you have a soft spot for slot style games, try video poker instead, as this offers much better odds. Unlike the pre-programmed traditional slots, a video poker game plays out like you are using a standard deck of cards, so the odds of getting a particular card are exactly as you would expect. This means a house edge as low as 1-3% presuming you play with skill.
Slots
Although slots are generally slated as offering the lowest odds in a casino there are a couple of strategies you can adopt to increase them substantially. Choosing to play with higher stakes – so $ bets per spin rather than say 10 cents; opting for low-key slots with fewer reels, and avoiding machines which offer a progressive jackpot, all increase your chances of winning a decent pay out.
The very nature of gambling means taking a risk, but if you are looking for the best odds in casino games there are several games worth your attention, based on either chance, or skill.