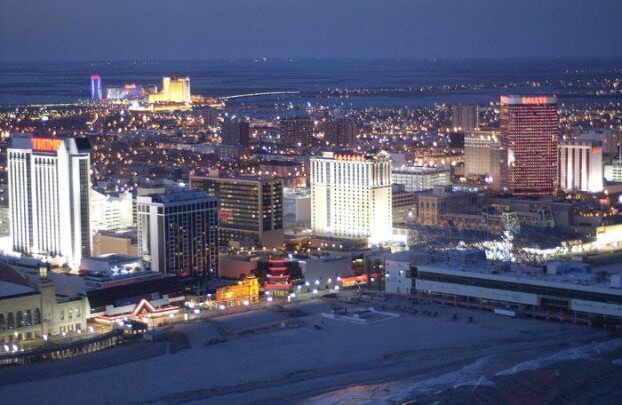 Two US players in the newly licensed online poker markets added impressive accomplishments to their resumes this past weekend.
One happened at NJ.PartyPoker.com, where "MrColdStone" maneuvered his way to the final table of the $50k Guaranteed for the second straight week.
The other impressive feat occurred across two sites at the same time, at US.888Poker.com and WSOP.com, where "SizzlinBetta"/"SizzlinBetts" final tabled each site's Sunday tournament –thanks to pocketfives.com I was able to confirm this is the same person; real name Stephen Reynolds.
So how did they fare at their respective final tables? Keep reading to find out.
Borgata/PartyPoker Sunday $50K Guaranteed
The Details:
$200 buy-in ($185+$15)
267 entries
Prize-Pool = $50,000 ($605 overlay)
A pattern is starting to emerge in Party Poker's $50k Guaranteed Tournament –which just happens to be the largest weekly online poker tournament in the US market– where if you make a deep run in the $50k Guaranteed you have a reasonable shot of repeating it the following week.
This trend began with Mike "MikeyCasino" Azzaro, who booked back-to-back wins in the first two $50k Guaranteed tournaments ever held, and now another player, Dave 'MrColdstone' Inselberg has nearly duplicated that improbable feat after back-to-back final tables in the $50k Guaranteed, including one win.
Inselberg finished 3rd last week, and followed it up with a win this week after a five-way final table deal in the wee hours of the morning this week.
Here is how the final table participants made out:
'MrColdstone' — $5,311.08*
'lauren_says' — $5,013.56*
'Vicious_Penguin' — $4,609.53*
'kapone4life' — $4,290.61*
'King.of.Kings' — $1,275*
'nicha1' — $4,250.25*
'BRUTE-U' — $2,125
'DrawingDead' — $1,700
'NJFish' — $880
Want to know how the action unfolded at the final table, and why the players agreed to a five-way deal? Check out the recap on the official Party Poker NJ blog.
WSOP.com $25,000 Guarantee
The Details:
$215 buy-in ($200 + $15)
115 entries
Prize-Pool = $25,000 ($2,000 overlay)
While partypoker's $50k Sunday Guaranteed tournament has been meeting its guarantee (or like this week, coming extremely close), WSOP.com's flagship Sunday tournament has consistently offered a four-figure overlay and this week was no exception.
With 115 entrants, the players in the $25k Guaranteed saw an overlay of $2,000, adding about $17 in equity to each entry, which more than covers the $15 tournament fee each player pays, making the $25k guaranteed essentially a rake-free tournament!
The big winner was a player by the name of "Squertz" who won the $7,000 first-prize, but the talk of the tournament would be the 7th place finisher "sizzlinbetts" who was making a deep run in the $10k guaranteed at US.888Poker.com at the very same time.
Here is a look at the final table payouts from the tournament:
Squertz – $7,000
Blakjaks14 – $4,050
CANTBREATHE – $2,325
mrsblonde6 – $1,825
rthusa – $1,575
juice – $1,325
sizzlinbetts – $1,050
Nvrlucke – $700
azulciel – $525
888 Poker Big Sunday $10,000 Guaranteed
The Details:
$200 buy-in ($185+$15)
53 entries
Prize-Pool = $10,000 ($535 overlay)
888's US Sunday Major also produced an overlay this week, but like partypoker the overlay at 888 was measured in hundreds of dollars, as the site added $535 to the prize-pool.
As mentioned above, one final table participant, "sizzlinbetta" AKA "sizzlinBetts" at WSOP.com, was appearing at his second final table of the day, but this time he wouldn't settle for a 7th place finish; this time he would come out on top.
With the win he pocketed the $3,000 first-place prize-money, and moved his daily haul over $4,000.
Here is a look at the final table payouts from the tournament:
sizzlinbetta – $3,000
tuna_tyme – $1,750
Coldkid – $1,220
PocketJax4Me – $1,020
Slaytanic_ – $810
Livthedrm9 – $710
yeayeaflush – $610
Tiquizzle – $510
speedy247 – $370