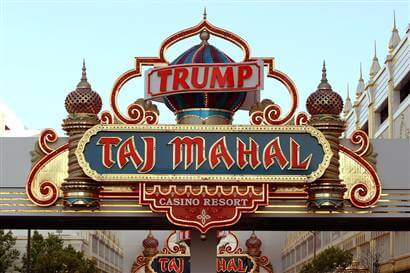 The Trump Taj Mahal Casino Resort & Trump Plaza Casino have announced that both casinos have received online gambling licenses.
Robert Griffins who is the CEO of Trump Entertainment Resorts which owns both casinos had the following to say to the Asbury Park Press.
We are very pleased to get the third and fourth permits. We think this is a significant move for Atlantic City and for the Trump company. We're going to make the deadline of November.
Trump Plaza has a partnership agreement in place with Betfair while Trump Taj Mahal has an agreement with Ultimate Gaming who currently runs UltimatePoker.com, which is the first site to offer licensed and regulated poker in the State of Nevada.
Trump Taj Mahal & Trump Plaza join The Golden Nugget & Borgata as the only four casinos to receive a license for online gambling so far.
As of right now there are no advantages for a casino to receive a license as the official start date of online gambling in the State of New Jersey is still November 26, 2013.
The only potential holdup for the four casinos would be if their partners do not receive their vendor licenses but in our view all vendors who have partnership agreements in place with licensed casinos should be cleared well before November 26th.