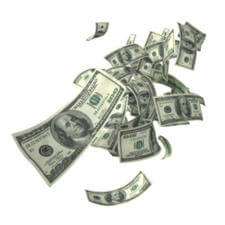 Full Tilt Poker who is licensed and regulated by the Alderney Gaming Control Commission had its license suspended some time ago. Full Tilt Poker then had to go before a hearing on July 26th for possible license reinstatement. At that point in time it became public knowledge that Full Tilt Poker owed over EURO 250,000 in back licensing fees. Alderney has just released a statement which you can find here. The statement informs the pubic that Full Tilt Poker has now paid all of its back licensing fees.
It is still unclear what this payment means going forward.  During the hearing on July 26th that was adjourned until a later date.  Full Tilt Poker argued that they will not pay the outstanding debt unless they had a fair shot at getting their license reinstated.
This very well might be the beginning of a resolution where the beleaguered poker giant might make a comeback.  Full Tilt Poker has been stuck in negotiations with European Investors and this payment might signal some progress in those discussion.