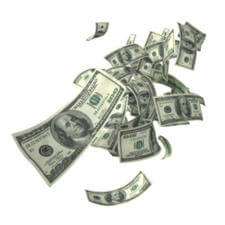 According to an E-Mail tweeted by @Cardplayerlife, Full Tilt Poker, now run by PokerStars, has decided to cancel all affiliate agreements that were in place before Black Friday, and will not honor the affiliate payments owed by the former Full Tilt Poker ownership. The amount of money owed to affiliates is unknown but is estimated be in the millions, perhaps reaching low eight-figures by some accounts.
Affiliates will be left out in the cold not just when it comes to owed money (one affiliate, PokerStrategy.com, filed suit earlier this year claiming they were owed over $1 million!) but they will also lose all of the players they have referred to the site over the years, severing their relationship with these players.
The main section of the e-mail was this line: "The Rational Group did not assume any liabilities of the previous Full Tilt Poker companies and therefore previous contractual agreements that Full Tilt Poker may have had with affiliates were excluded. As such, The Rational Group is not liable and will not pay for any affiliate earnings which may have been due to you under your agreement with any previous Full Tilt Poker company."
Not only will this be terrible news for affiliates moving forward, who were likely hoping that PokerStars would honor the previous payments they were owed, and possibly be allowed to continue their relationship with the new Full Tilt Poker, but according to the E-Mail Full Tilt Poker will also be subtracting previous affiliate payments that are being held in players accounts – So if you had $5,000 of poker money, and $1,100 in affiliate payments from rakeback or referrals you will apparently only receive your poker funds, with your affiliate payments being withheld.
This bit of bad news comes on the heels of several other positive announcements coming out of the soon to be relaunched Full Tilt Poker including the comeback of the FTOPS Tournament Series in December, updates on player repayments, the signing of two more poker pros, Tom "durrrr" Dwan and Viktor "Isildur1" Blom, along with several announcements about the pending changes to the VIP Loyalty Program.
The final bit of news relayed in the E-Mail was that Full Tilt Poker will basically run without an affiliate program of any kind, with plans to implement one happening no sooner than the first quarter of 2013 –and likely not at all if the non-affiliate model proves successful—with any affiliate model working in conjunction with PokerStars.
Here is a look at the E-mail that was sent to @Cardplayerlife: View Tweet