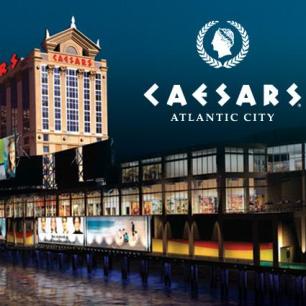 $237,154. That was the amount that went into the pocket of a player named Narong Se Whited when his quad nines lost to King-high straight flush on Monday at one of the four Caesar's properties in Atlantic City, New Jersey. The total payout for the record-setting bad beat jackpot was an astonishing $787,320, which saw Whited take home the biggest chunk; the winner of the hand, Nick Angelakopoulos, pocketed $158,422; and the remaining 409 players in the card-room each receive a $958 payday.
There was no mention in any of the reports I came across stating what stakes the winning hand was played at, but the beauty of the Bad Beat Jackpot is that it can happen in a $1/$2 NLHE game or a $25/$50 NLHE game, or a $4/$8 Limit game. As Don Marrandino, Caesars' eastern division president, said in a statement released to the press, "Record-setting jackpots were made to be won,"
The multi-room Bad Beat Jackpot was first introduced by Caesars in 2010, and up until Monday the record for the largest BBJ had been $672,115 – the current bad beat jackpot is already around $400k according to Caesars.
In order to win the Bad Beat Jackpot a player must lose with Four Kings or better, but the card-rooms involved lower the qualifications by one rank every two weeks until it stands at Quad Deuces –the winning and losing player must also use both cards from their hand in order to win the bad beat jackpot.
Bad Beat Jackpots, High Hand Jackpots, and so on, have been incorporated into casino's card-rooms over the years in order to give the poker players a bit of a gamble –and of course to add to the amount of money the casino takes in. These jackpots are fully paid for by the players, with the initial seed money coming from the previous jackpot and $1 taken from BBJ eligible tables per hand.
While winning poker players abhor these jackpots (unless they win them of course) the chance to hit a 6-figure payday holds a strong appeal to more casual players, who don't understand the amount of money being taken off the table from the rake and jackpot drops.
Along with three-card-poker and other jackpots, these stories are excellent publicity for casinos, as they give potential customers hope that they can leave the casino a huge winner without having to get lucky playing $500 a hand blackjack, or acting like a high-roller.
We'll probably have to wait quite a while for the first Bad Beat Jackpot that tops $1 million, but if poker has taught us anything it's that given enough time virtually anything can happen.